Benue: Nasarawa Cattle breeders call on FG to intervene anti-open grazing law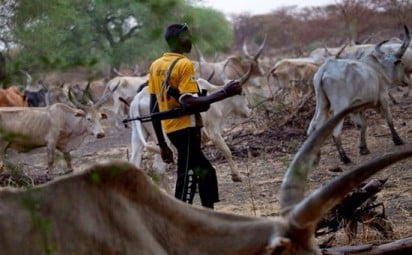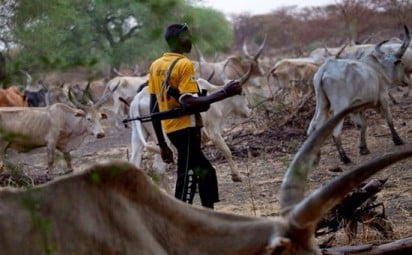 Nasarawa Catle breeders impore the FG to intervene in Benue's open grazing ban.
Cattle Breeders in Nasarawa state have called on the attention of the Federal Government to intervene in the anti-open grazing law in Benue State.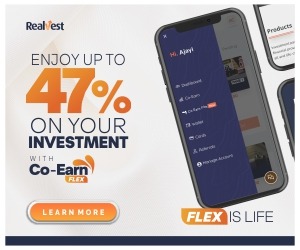 The farmers appealed that the government intervenes to avert looming crisis as a result of the open grazing ban issued by Benue State government.
Naija News recalls that Benue state governor, Samuel Ortom announced the anti-open grazing law last Wednesday, November 2, to prevent cattle breeder from infiltrating farmlands in order for their cattles to graze.
The Nasarawa state chapter of Miyetti Allah Cattle Breeders Association of Nigeria (MACBAN) said the anti-open grazing law would affect the migration of Fulani herdsmen into communities sharing borders with Benue and may lead to crisis.
READ ALSO: Gov Ortom declares the prohibition of open grazing in Benue
According to the Chairman of the association Muhammad Hussaini said "We are sensitising our Fulani people how to live in peace and not disturb people's crops. We advise our leaders of the Miyetti Allah in most of the local government areas to see that the crops for farmers are not destroyed."
Hussaini disclosed that most of the Nasarawa communities sharing borders with Benue are agrarian, and there is the chance of migrating cattle straying into farmlands, which creates a possibility for violent confrontation.
"With the implementation of the grazing law, we are appealing to the Federal Government to look into this law so that Benue State should revisit that law. We want peace, we don't want this international cattle road to be blocked, that is our worry.
READ ALSO: Herdsmen flee Benue over new anti-open grazing law
"If they block that international cattle road, some herdsmen are coming from the northern part of Nigeria and passing to Enugu, Abakaliki, Cross Rivers, Anambra and they will pass through Benue and if the international cattle road is blocked, we will have a problem," he said.
Meanwhile, the governor had while declaring the law effective, cautioned that no individual should take laws into his hands but report any prohibition of the law to relevant authorities.
Source: Naija News