Biafra: Group declares referendum will begin on Monday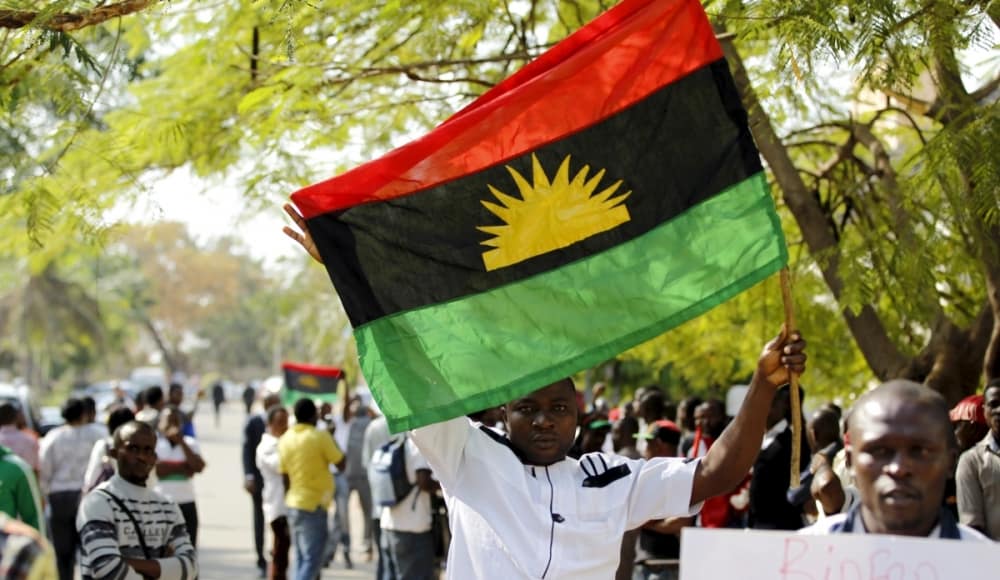 Biafra Group to start referendum activities on Monday.
Biafra Nations Youth League, BNYL, has said grassroots referendum programs will commence Monday, next week.
Princewill Obuka, BNYL Leader, said the group will converge in Akwa Ibom State, to honour late Biafra Chief of General Staff and Vice President General Philip Effiong, adding that BYNL faithful would witness the presence of war veterans from Akwa IBom and Crosss River State.
Obuka said Igbos and entire ethnic groups of former Eastern region would have been consumed by the civil war "if not that Effiong decided to swallow his ego and agreed with Ojukwu and the rest Easterners".
Read also: Biafra: Atiku reveals what Nnamdi Kanu, IPOB, have done to Nigeria
He also stated that the Akwa Ibom State Chapter would go for thanksgiving service on Sunday in memory of Effiong legacy.
He said that "the declaration that ended the war paved way for today's non violent movement."
"It will be an all grassroots engagements, and we will make sure we continue within the ambit of national and international laws.
"We are equally appealing to UN to do what is expected of them and do not wait until the situation escalates", he added.