British Airways offers to fly Nigeria's yams to the UK
-Chief Audu Ogbeh reveals federal government is not relenting on its resolve to export the country's yams. 
-He warned against making the same mistake the country made initially by focusing solely on oil without thinking of diversification.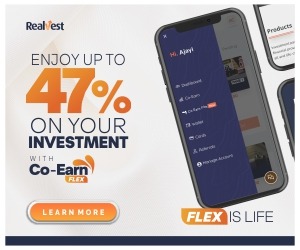 British Airways offers Nigeria massive discounts to transport Nigeria's yams to the UK
Chief Audu Ogbeh, Nigeria's minister of agriculture, has disclosed the readiness of the British Airways to fly Nigerian yams to the United Kingdom in a bid to sustain the export of the produce.
The minister made the disclosure in a chat with newsmen over the weekend in Abuja.
According to Ogbeh, Nigeria as the highest yam producer in the world, risked the chance of loosing out on the opportunity to diversify its economy through yam exports if the current initiative is not allowed to seethe light of the day.
He said: "British Airlines just called and said they are willing to fly the yams. You know when they are leaving Nigeria they carry no cargo, it is only when Nigerians are coming back that they overload the whole place with hand luggage. So they said the luggage holes can take one or two tons of yams.
"DHL flies cargo planes into Nigeria daily, 747 planes and they go back largely empty. They have to fill the aircraft with sand bags to balance the weight. They said arrange let's fly this thing, we will give you discounts.
"The Russian Ambassador came to my office to ask if we can sell them fruits— pawpaw, avocado pears, bananas, mangos. He came in with his jet.
"Many countries, we have been told will in 10 years or 15 years be using electrical cars; it is time for us to get ready because in five years, they will probably get there.
"Tesla is a group in the US, their electrical cars are now able to drive 500 kilometers on a single charge and it takes eight minutes to recharge, almost faster than your cell phone and you can clock another 500 kilometers.
"What do we do when that time comes and oil is gone and there is nothing to export? Some people are there and anything you try to do they attack you, they harass you and how do you earn forex?
"Nigeria is owing N18 trillion in debt right now and 20% or so of that is foreign, the rest is local debt. How do you pay the foreign ones if you have no earnings in dollars? How do you import medicines and vaccines if you don't have dollars?
"The argument that yams would be short is not true; 30% of the yams we grow rot away and we are the largest producers of yam in the world. The figure is not mine, it is that of the Food and Agricultural Organisation, FAO.
READ ALSO: Atiku advises Federal Govt on unemployment rate
"I think generations past have made many serious mistakes, we mismanaged oil and gas. If not, by now, Nigeria should be talking of $200 billion foreign reserves. Between food and petroleum products we blew 60 billion a year on imports, it made no sense.
"Why couldn't we refine our petrol here, why import rice, sugar, milk, tomato paste, fruit juice concentrate, fish, apples, grapes and what have you?
"So the big question is where are we heading because if we cannot sort this thing out quickly enough, I can assure you like when I talked about Boko Haram many years that trouble lies ahead.
"On the other hand, if we can turn it around, this country could be a paradise but we don't have that much time.
"Too many young people are angry, they are all over the streets, kidnapping, and stealing, killing and what have you. What kind of country are we in that people kill each other so happily. You just enter a village 40 people have been killed, 11 people have been killed, you kidnapped somebody and shot him; are we sane?"
Source: Naija News