Finally, Malami breaks silence on Maina saga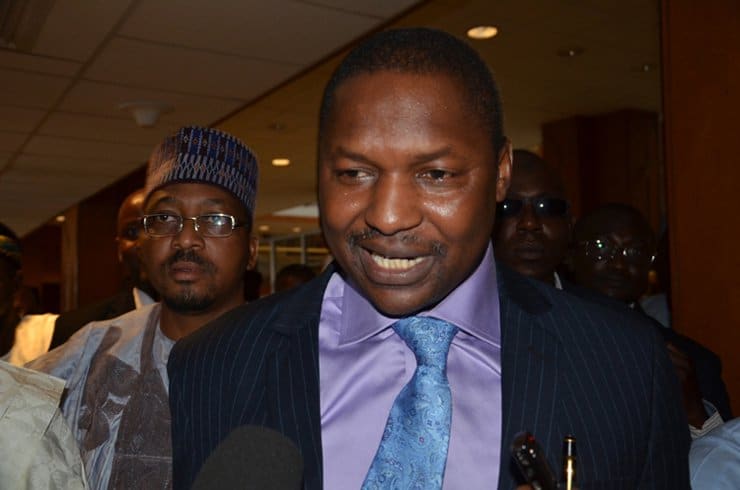 -AGF, Abubakar Malami denies any form of wrong doing in the saga surrounding Maina's return to the federal civil service.
-He promised to reveal the truth when he honours the senate summon on the matter.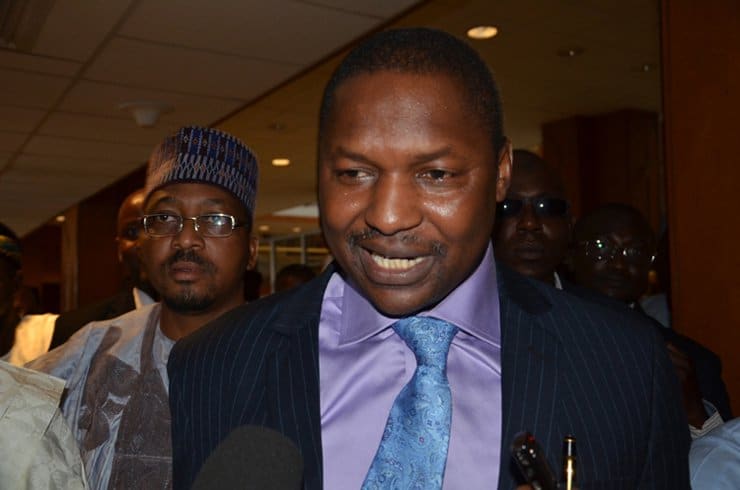 Nigeria's attorney general and minister of justice, Abubakar Malami, has claimed innocence over his involvement in the controversial return of Abdulrasheed Maina into the federal civil service.
Malami, Winifred Oyo-Ita, head of the federal civil service, and Abdulrahman Dambazau, minister of interior, were all fingered as those who facilitated Maina's recall into service.
Maina, ex-boss of the Pension Reform Task Team (PRTT), was in 2013, dismissed from the federal civil service after abandoning his duty post following his alleged involvement in a pension fraud case running into over N100 billion which made him declared wanted by the EFCC.
Reacting to the saga, Malami denied any wrongdoing, describing the whole issue as a "grand conspiracy".
The attorney-general promised Nigerians will know the truth about the incident when he responds to the senate's summon.
"I am a legal practitioner, who is always guided by law and public interest and will therefore not do anything that deviates from the law or breaches public interest," Malami told Vanguard.
READ ALSO: Breaking: Senate wants Buhari to sack Malami, Dambazau over Maina's reinstatement
"I believe that Nigerians are entitled to know the truth in the entire saga and I am ready to speak directly to them when I appear before the Senate since I have been summoned by the legislature, which is investigating the matter.
"I will not however talk until I get clearance from my principal on the matter and I look forward to addressing anxious Nigerians on the matter when I appear before the senators," the minister said.
Operatives of the Economic and Financial Crime Commission (EFCC) have been on his tail since his surprise return to the civil service, sealing off  four houses and two companies allegedly belonging to Maina.