Senator Adamu calls for the arrest of Audu Ogbeh over exportation of rotten yams to US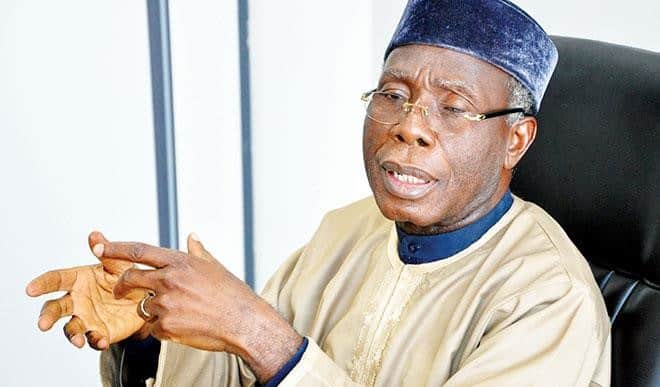 -Senator Abdullahi Adamu calls for the arrest and prosecution of Minister of Agriculture, others over exportation of rotten yams to US.
-Nigerian yams were rejected over poor quality.
Chairman of the Senate committee on Agriculture, Senator Abdullahi Adamu, has called for the arrest of the Minister of Agriculture, Audu Ogbeh, and other persons involved in the recent exportation of rotten yams from Nigeria to the United States of America, USA.
Naija News had reported that US rejected the yams due to poor quality.
Adamu who spoke to newsmen in Abuja during the weekend, called for the arrest, adding that the inability of the federal government to make adequate plan was responsible for the crisis.
He said: "The Minister and other officials of government and individuals linked to the export should be arrested and prosecuted immediately.
Read also: Paris Club Refund: Senate to debate governors' request for more funds
"The incidence is a huge minus to government's effort at export promotion for agricultural goods."
"We are not producing enough food because what we produce at the moment is not really planned. It is not planned in the sense that at a point in time we talk of estimates, the estimates that are not really realistic and authentic.
"For instance we are proud to beat our chest that we are the biggest yam producer in the world but how much are we producing? Tell anybody how much yam is produced in Benue State, how much in Kogi State, Taraba or in Niger States or in Oyo, Edo states. You are talking of cassava how much cassava is produced. How much is produced in Ogun or Lagos States? Sokoto or in Kwara States. How much cassava is produced in each of the states, what is the quantum produced in Nigeria? What is the target that government has set out for this production? And ditto sorghum, maize, orange, pineapple, mango.
"We don't have any set national target. I believe very strongly that as a country to set targets and it is not impossible.
Read also: 2019 Election: Fayose is entitled to contest for presidential position – Balarabe Musa
"They do it in other parts of the world why can't we do it here. Sit down, what is our population by the way that we believe this is the true population of Nigeria and the margin we have between the real and apparent of Nigerian and what are the common food items or staple food items. How much of it are we producing and what do we need to produce. How much of it do we need to produce to go into our local industries for processing and how much of it being the excess that we can afford to export. We don't have the statistics."
Naija News had reported a member of the federal house of representatives representing Nasarawa state, Gaza Jonathan, who questioned the federal government's decision to export the country's yams to other countries as the export (prohibition) act lists beans, cassava tuber, maize, rice, yam and their product derivatives as goods prohibited from exportation.
Source: Naija News