Facebook user slams Saraki for allowing his daughter marry a christian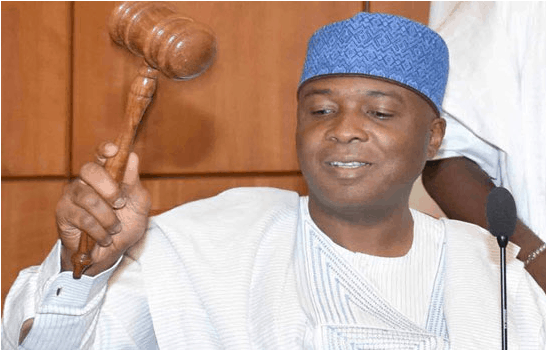 -Facebook user says Saraki daughter's wedding may affect his political career negatively.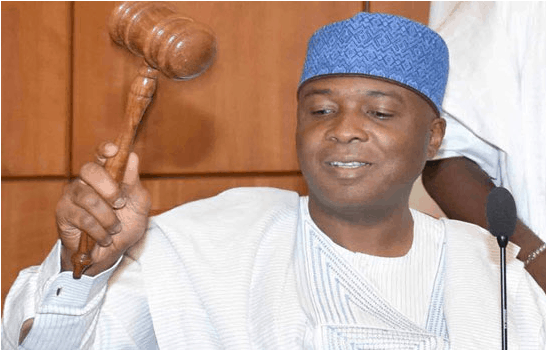 A Facebook user, simply identified as Nurudeen Adeyemi, has condemned Senate President Bukola Saraki for allowing his daughter, Tosin marry a christian man.
The societal wedding, of Tosin, the daughter of Senate President, Bukola Saraki, to her husband, Adeniyi Olatunde Olukoya, took place in Ilorin, Kwara state on October 21st.
The Facebook user claims Saraki's action will have a negative effect on his political career.
READ ALSO: Yoruba actress, Funke Abisogun, dies after giving birth
According to Adeyemi, a politician of Saraki's calibre should not have permitted such as politics in the north have a strong tie with their religion as well as marriage.
See what he posted below:
"For Tosin Saraki, the daughter of the Senate President, Dr. Bukola Saraki to marry a Christian man that simply show that Tosin has been following the religion of her mother (Toyin Saraki) before now and it's haram for any Alfa in Ilorin to coordinate such marriage, unfortunately, Alfas Ilorin are more to money than standing for Islam, however, with this marriage, Bukola Saraki has proved to the northerners that he is more of a southerner than being a northerner and this marriage will have consequences on his political agenda even am sure some northerners politicians will make mockery of daughter's marriage, Since it's impossible to see a Muslim northerner politician to marry off his daughter to a Christian man, even he can't allow his son to marry a Christian lady, though Islam permits this but didn't permit a Muslim woman to marry a Christian man."
"In the north, marriage and religion have a strong tie with their political system and with Tosin Saraki's marriage to a Christian man that will make it very very difficult for Bukola Saraki to be adopted by the northerners politicians to be the presidential candidate for the north coming any year."
Download Naija News App. Advertise with us. Send us enquiries and press releases.