Man arrested while running away with five kidnapped children in Ogun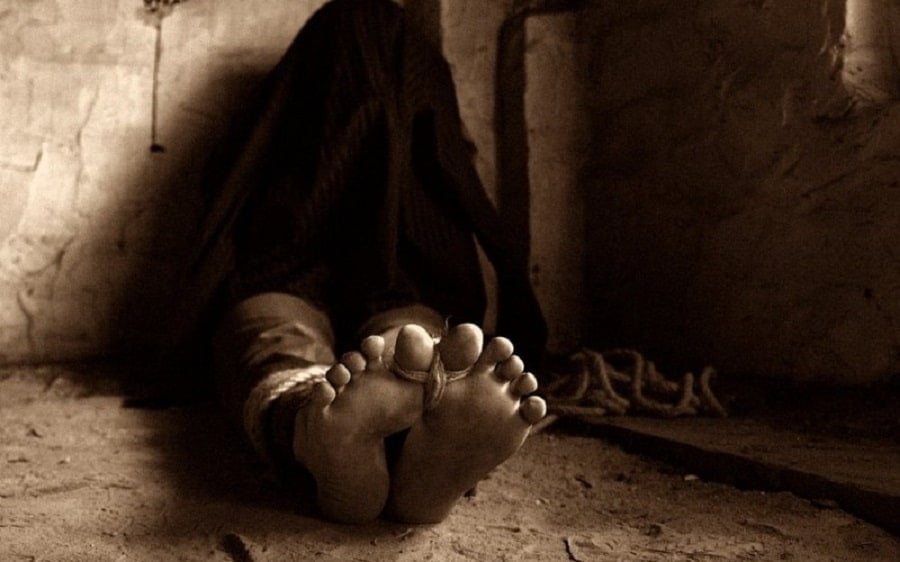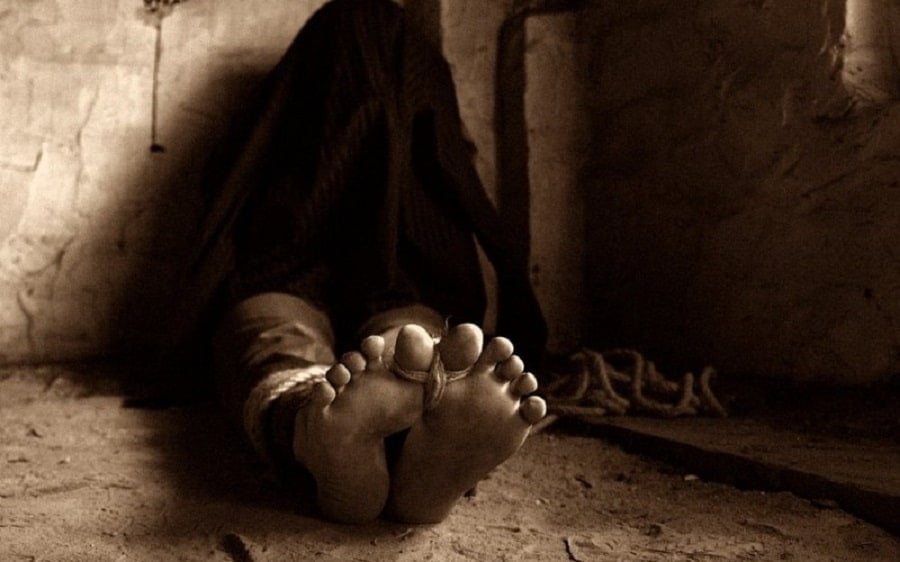 A man, identified simply as Adebayo, who is a resident of Isheri-Olofin, Ogun State, has been arrested by the police after he was caught with five children he allegedly kidnapped from the community.
Naija News gathered that the victims, who were lured out of the neighbourhood by the suspect were identified as Tunde, 6; Kehinde, 6; Ayo, 7; Ayomide, 8; and Basirat, 8.
Information obtained by Punch revealed that a large number of residents, including some parents of the victims had attended a church crusade on Sunday, while the children played around.
Adebayo, who had moved into the community four days earlier, lured the children, pretending to take them to a place for a treat. He was about to board a bus at Kara bus stop when a resident, who was returning from Mowe, Ogun State, met him at the bus stop with the children.
Read also: Police detains four SARS men for alleged sexual assault on lady in Kwara
A woman, who is also a resident, on sighting the man with the children asked where the suspect was taking them to. The suspect reportedly talk aimlessly, thus compelling the woman to raise alarm.
Another resident, Taiwo Adetunji, said policemen from the Ojodu Abiodun division were alerted to the incident and the suspect was arrested.
According to Adetunji: "A church crusade was held in the community on Sunday, October 8, at about 6pm, which many people attended. The man moved into the community on October 4 and he was unknown to many people. He cashed in on the programme to abduct the kids.
"If the woman did not see him at the bus stop, he would have taken the five children away. We are still wondering how he managed to pick the children without being challenged by anybody. He probably used charms because our children don't normally follow strangers. We have never witnessed such an incident in the community before."
A community leader, anonymously said he collected Adebayo's mobile phone and discovered that he had been chatting with somebody, who was expected to bring a vehicle that would take the children away.
"I collected his phone and spoke with his accomplice who was talking to him. When the caller noticed that my voice was different from Adebayo's, he terminated the call. Since then, the person's line has not been going through.
Read also: Killer Vaccine: Kwara govt debunks rumours of poisonous injections
"A mob wanted to beat him up at the bus stop, but we cautioned them and handed him over to policemen from the Ojodu Abiodun division," he added.
One Fatimo Femi, whose son and grandson were among the victims, said she was a neighbour to the suspect.
She said that she was sleeping when the news of the abduction broke into the community.
"The suspect was living with his friend in our compound, but my children don't relate with him. I was surprised how he was able to lure them out of the house," she said.
Mrs. Azeezat Alaran, a mother to one of the victims said Bashirat was playing in Femi's house when she was kidnapped.
Read also: Buhari approves pension payment for Biafra war veterans
Another mother, Abibat Iliyasu, said, "I went to mosque to pray around 4pm on that day. When I came back, I did not find Ayo at home only to be told that she had gone to play with her friends in the neighborhood.
"It was someone who later called me on the telephone that my daughter was kidnapped, but she had been rescued at Kara. I rushed there and met a crowd."
The spokesperson for Oba of Isheri-Olofin, Alhaji Saudi Adeshina, said the security in the community had been duly notified to avoid a recurrence.