Buhari pays unscheduled visit to state house clinic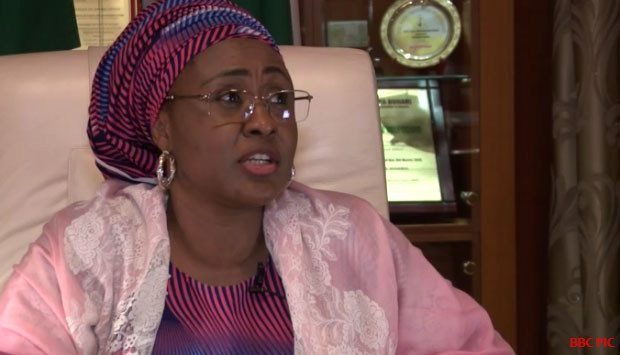 -Aisha Buhari visits state house clinic where she was received by the clinic's management.
-The president's wife, accompanied by some of her aides, held a little interactive session with the staff before leaving the clinic.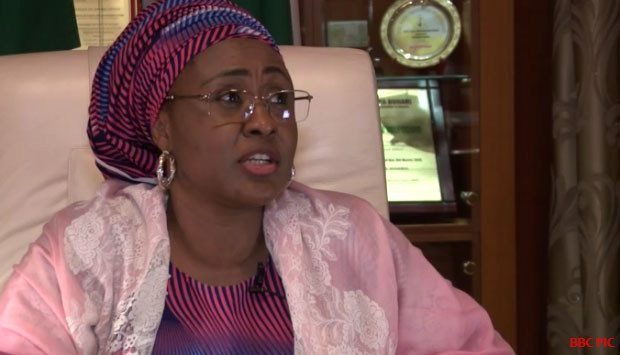 The wife of the President, Mrs. Aisha Bihari, on Monday paid a surprise visit to the State House Clinic in Abuja and was received by the hospital's management.
Mrs. Buhari, arrived the hospital at about 2:30 p.m. in the company of  some of her personal aides and was received by the Medical Director, Hussaini Munir.
According to information gathered by Naija News, Mrs. Buhari and her team were conducted round the clinic by the management team of the medical centre, showing her the new and old buildings.
Our source also said Mrs. Buhari had a little discussion with some of the staff before departing the premises of the clinic.
Recall last week, Mrs. Buhari had slammed the management of the hospital for their inability to provide basic drugs and equipment despite billions of naira been pumped into the clinic.
READ ALSO: Monkey Pox patient commits suicide
She accused the management of prioritizing the construction of new buildings as opposed to the providing of essential medical services.
This prompted the Permanent Secretary in the State House, Jalal Arabi, to release a statement on Sunday in which he revealed that the hospital received only about 33% of its expected allocation within the last three years.
Earlier, the permanent secretary in charge of the state house, Jalal Arabi had disclosed plans to commercialize the services of the state house clinic in order to raise financial support to enable the clinic deliver on its mandate.
Source: Naija News