Nigeria needs to borrow urgently – Finance Minister, Adeosun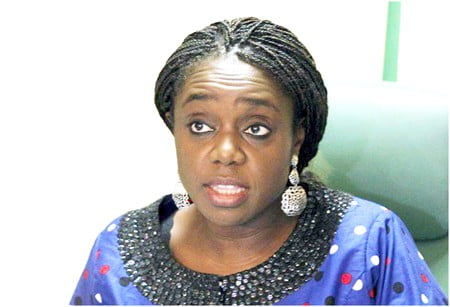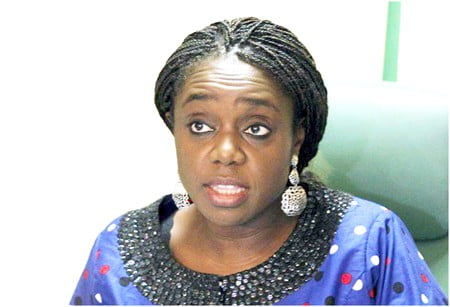 Minister of Finance, Kemi Adeosun said in a bid to deliver critical infrastructural projects such as roads, rail and power, Nigeria needs to borrow more.
She predicated her claim on the fact that Nigeria currently has one of the lowest debt-to-Gross Domestic Product figures in the world.
Adeosun made this known at a press conference marking the conclusion of the 2017 World Bank/International Monetary Fund Annual Meetings in Washington DC, United States, US.
According to Adeosun, "Nigeria's debt-to-Gross Domestic Product ratio is one of the lowest actually. It is about 19 per cent. Most advanced countries have over 100 per cent. I am not saying we want to move to 100 per cent. But I'm saying we need to tolerate a little bit more debt in the short term to deliver roads, rail, and power.
"That, in itself, will generate economic activities and jobs, which will then generate revenue which will be used to pay back (the loans). It is a strategic decision that as a country we have to make.
"What I will assure you is that this government is very prudent around debt. We don't borrow recklessly. We have no intention of bequeathing unserviceable debts to Nigerians. What we are simply trying to do is to ensure that we create enough headroom to invest in the capital projects that the country desperately needs.
"I don't think any Nigerian will argue with us that we don't need to invest in power. There is no Nigerian who will argue that we don't need to do the roads. There is no Nigerian who is honest who will tell us that we don't have 17 million units housing deficit. So, our vision for Nigeria is not for us to continue hobbling as a poor nation.
"That is the message I took to the meetings yesterday. We are a middle-income country. By classification, Nigeria, Angola and South Africa are middle-income countries. So, we have to benchmark ourselves against those who wish to join and to do that, we have to fix our infrastructure. We will do it jointly and as efficiently as possible. But the key is revenue."