Felabration: Honouring of Fela should motivate Nigerians to live a life of emulation – Sobayo
Abolore Sobayo, the artist who designed Fela's Liberation sttaue, has said the final design was created in order to represent Fela's essence through his costume.
Speaking at the unveiling of the Liberation Statue on Sunday, Sobayo said the statue was borne out extensive research into the Afrobeat legend'slife and times.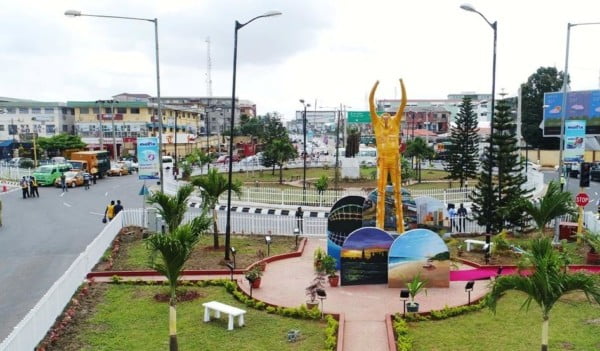 Sobayo said,"For me as an artist, art transcends beyond beauty or aesthetics. For me, art should generate discuss; art should ask question and art should provoke our thoughts. For me, the creation of the Liberation Statue is to represent the essence of Fela by using his costume.
READ ALSO: Lagos unveils "Liberation Statue" to honour Fela
Speaking on the post humus honour bestowed on Fela, the artist said, "For me, I believe that this should serve as a conscious to our subconscious that twenty years after Fela's demise, most of the things he talked about are still happening.
"For me, this work should come to us not just as a beautiful work, but it should come to us as something that will ginger us to look at the positivity in our lives; positivity in the values of his music; for us to start to emancipate our people positively.
"Going forward, I have been able to use symbolism as a medium to represent Fela through his costume and to represent his essence.