Northern PDP leaders condemn Fayose's presidential bid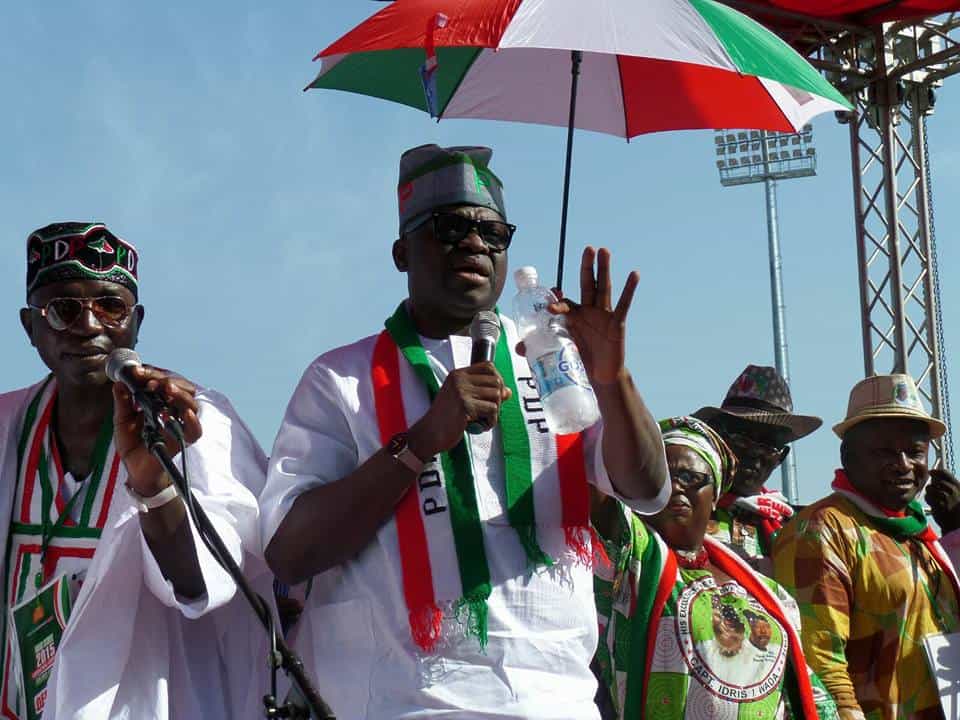 -PDP northern elders urge Fayose to reconsider his 2019 presidential bid.
-The party elders also called for punitive measures against erring party members.
-They also resolved the region should provide the best candidate for the party.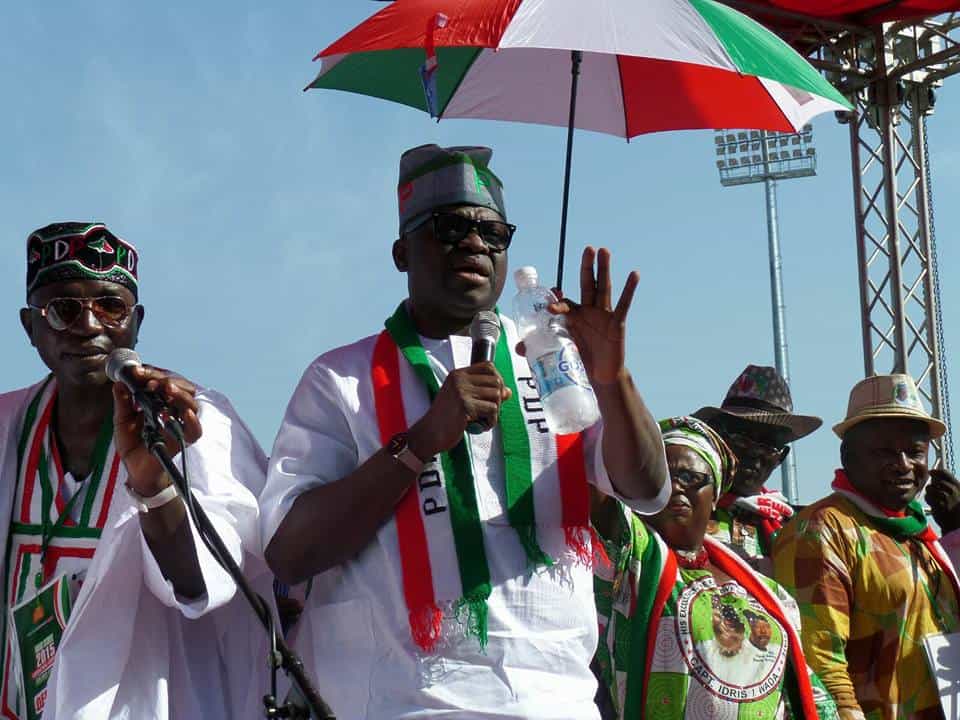 Leaders and elders of the Peoples Democratic Party from the 19 northern states of the federation met in Abuja on Tuesday to discuss the party's zoning arrangement ahead of the 2019 general elections in the country.
The gathering also berated Gov. Ayodele Fayose's presidential declaration contrary to the party's position and urged him to retrace his steps.
Former Minister of Information and the convener of the meeting, Prof. Jerry Gana, in his welcome address to the delegates reminded them of the need to select best candidates based on the party's zoning arrangement.
Prof. Gana said Fayose's decision to contest for the party's presidential ticket was uncalled for as the party's position on the 2019 presidency was already clear.
He said, "I want to appeal to you to give to the party the very best in the positions that have been zoned to us. Let us therefore give to the party, men and women of impeccable integrity.
"Whatever the Fayoses of this world may be doing, the party has resolved that the presidential candidate will come from one of the three zones in the North."
A former acting National Chairman of the party, Dr. Bello Haliru, called for sanctions against any member contradicting the party's position on any matter.
He said, "Zoning and rotation are part of the PDP constitution. We must adhere to them if we are to keep this party alive. There are people who are bent on contesting whether the office is zoned to their place or not. We must discuss with the South, so that anybody who goes against zoning can be punished.
READ ALSO: Ekweremadu advocates single term presidency
"We cannot afford to have people come to the convention and make a fool of themselves and ridicule the party."
Also speaking before the meeting went into a closed-door session, the Chairman of the party's National Caretaker Committee, Ahmed Makarfi, affirmed the powers of the party's national convention to take decisions on behalf of the party based on the Supreme Court's ruling.
Based on this, he advised those interested in elective positions to adhere to the party's zoning formula.
He said, "The Port Harcourt convention remains valid and one of the decisions taken at that convention was zoning. Micro-zoning does not have binding effect."
Source: Naija News