Investigate alleged $25b NNPC Scam – SERAP tellls EFCC, ICPC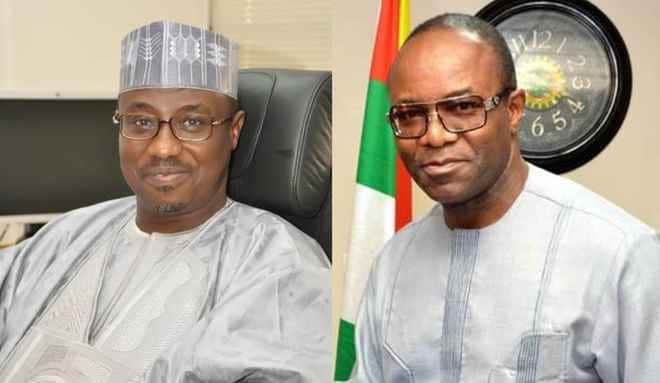 The Socio-Economic Rights and Accountability Project (SERAP) has demanded that the anti-corruption agencies in Nigeria, probe the alleged $25 billion oil contract scam in the Nigerian National Petroleum Corporation (NNPC).
The Minister of State for Petroleum, Ibe Kachikwu had last week petitioned the Presidency President Muhammadu Buhari, alleging the Group Managing Director of the NNPC, Maikanti Baru, of $25 billion contract scam.
Baru was also indicted of carrying out unilateral decisions, sidelining Kachikwu and other key members of the NNPC board.
However, in a reactionary statement, Baru clarified that he is not legally compelled to discuss contracts with the minister.
Consequently, following the claims and counter claims by Kachikwu and Baru, the Executive Director of SERAP, Adetokunbo Mumuni, enjoined the Economic and Financial Crimes Commission (EFCC) and the Independent Corrupt Practices and Other Related Offences Commission (ICPC) to unearth the circumstances surrounding the controversy.
Mumuni said,"I don't want to take sides with anybody but the oil sector needs to be put straight and due process must be followed in the award of contracts.
READ ALSO: Kachikwu's memo mainly to incite the public, says Baru
"The investigators such as the EFCC and the ICPC must come into this matter. They must investigate transparently and release the report of that probe.
"This is necessary so that Nigerians can know what has transpired. Was due process followed? Was the process of awarding the contracts free of corruption? It is only when this has been determined that this government can prove that its anti-graft war is real.
"The NNPC has been in existence since 1977 under Olusegun Obasanjo as military head of state and Muhammadu Buhari was the first minister of petroleum and there was provision for a governing board. So, investigators will be the ones to tell us if there was corruption or not."
Source: Naija News