ASUP issues 14 days warning strike notice to government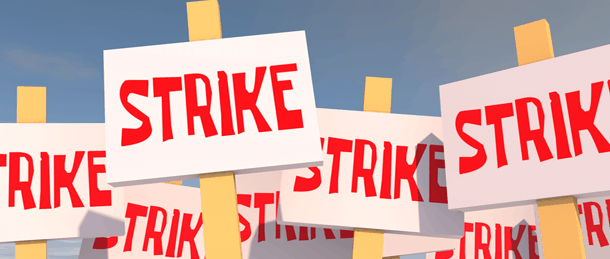 -ASUP threatens indefinite strike action
-As part of its demands, the union wants the HND/BSc dichotomy eliminated, implementation of agreements with the FG as well as improved welfare for its members.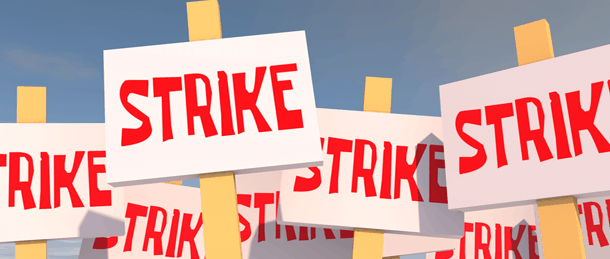 The Academic Staff Union of Polytechnics (ASUP), has threatened to embark on an indefinite strike action by October 28, 2017 except the federal government accedes to its demands.
This was disclosed by the National President of the union, Usman Dutse after a National Executive Council (NEC) meeting held at Abia State Polytechnic.
According to him, about 70 per cent of ASUP chapters voted in favour of the indefinite strike action.
He added that the 14-day ultimatum issued to the government took effect from October 9 to 28 (14 working days), within which the federal government is expected to take action on their demands.
"Results of the referendum presented at NEC by the chapter chairmen indicated that majority voted for indefinite strike. We decided to give government another opportunity based on a letter from the ministry intervention committee".
"For the federal government to allow the internal crisis at Federal Polytechnic, Bauchi and Kaduna Polytechnic to linger on for over three months is an indication of its contempt for polytechnic and technical education.
"NEC is worried about the situation and wants the issues resolved to allow for the reopening of the institutions".
"Our members in Oyo, Osun, Benue, Kogi, Abia, Edo and Bayelsa states are owed salaries between four to nine months.
"These state governors collected billions from two Paris Club refund recently, they ought to have used it to settle outstanding salaries of state workers.
"It is a shame that lectures in polytechnics are owed backlog of salaries. It is a reflection our commitment to polytechnic and technical education in the country."
READ ALSO: Gov. Akeredolu bans Motorcycle Riders Association in Ondo
The union also condemned plans by the Ogun state government to convert Moshood Abiola Polytechic (MAPOLY) to a university instead of building a new University.
"The purported establishment of new polytechnic at Ipokia was politically motivated", he concluded.
Issues ASUP want resolved include NEEDS Assessment for federal and state polytechnics at N652, 591, 478, 614 billion, Consolidated Tertiary Institution Salary Scale (CONTISS 15) N20billion and short fall in salaries as at December 2016 N2, 637, 161,000billion and earned academic allowance N3, 221,487,017billion;
Poor funding of public polytechnics as reflected in the unimplemented capital grants, withdrawals of allowances since 2016, shortfalls in personnel allocations as well as non funding of promotion exercises;
Dichotomy against HND holders, victimization of union officials, non release of check off dues, interference in union activities, non release of CONTISS 15 migration arrears, non release of visitation panel reports, delay in review of the Federal Polytechnics Act, non commencement of renegotiation of ASUP/FG agreement of 2010 and tardiness in appointment of rectors of federal polytechnics.