Nigerian Army Launches Operation Crocodile Smile II in Lagos, Ogun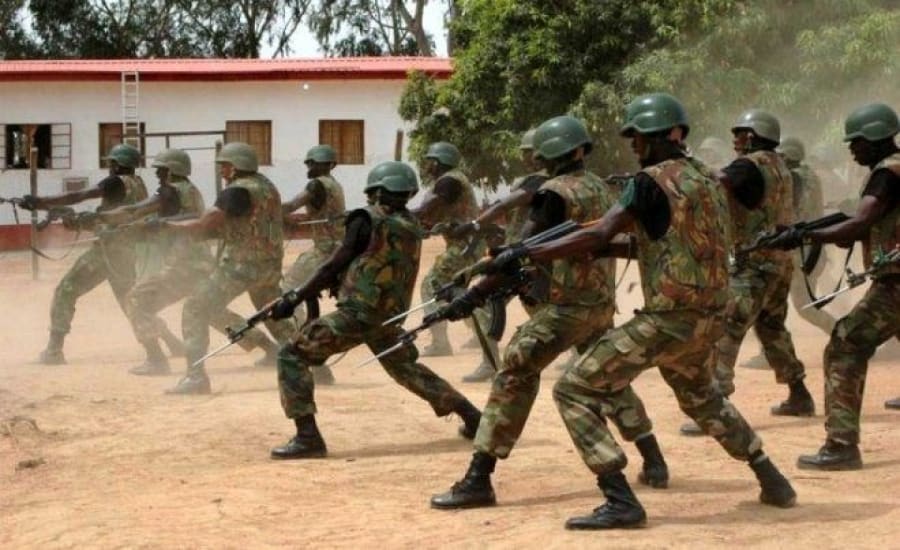 -Operation Crocodile Smile II is not targeted at any person or group
Nigerian Army has commenced its 2017 training excercise tagged Operation Crocodile Smile II, in areas of Lagos and Ogun states, covered by troops of 81 Division.
The military revealed that exercise beganon October 7, 2017, in Ogun and Lagos,and is scheduled to end on October 28, 2017.
However, they noted that the training exercise could, advance to a stage when they start going after criminals in those states.
The information was contained in a statement by the spokesman of the division, Lieutenant Colonel Olaolu Daudu, adding that the exercise will also give soldiers the opportunity to improve their combat skills in the conduct of land base and joint riverine operation.
READ ALSO: Nigerian Army Launches Operation Crocodile Dance II In Niger Delta
The force also cautioned that the Operation Crocodile Smile II is not aimed at any person or group, enjoining all law-abiding citizens to carry on with their daily activities.
Dauda said, "Law-abiding citizens are advised to go about their normal businesses without fear. Dates and locations of the various humanitarian activities, such as sanitation exercises and free medical interventions will be announced in due course.
"The division also wishes to allay the fears of the public, as they will witness increased movements of troops and equipment during the period.
"They are please requested to cooperate and support us, to ensure the success of the exercise, which is aimed at making the Nigerian army responsive to its constitutional roles."