Three Weeks After Alleged Military Raid, Nnamdi Kanu's Father Still Missing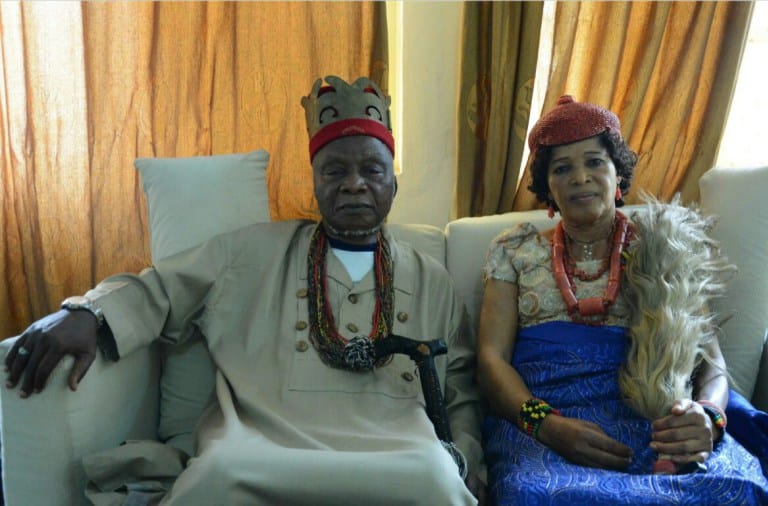 Members of Afaraukwu community in Umuahia, the Abia State Capital, where Nnamdi Kanu hails from, are worried over the whereabouts of Israel Kanu, the traditional ruler of the community and father of Nnamdi, Leader of the IPOB.
Nobody seem to know where Kanu, together with his mother and father, is currently located since after the invasion of their home by soldiers on September 10.
Newsmen who visited the community reports that the palace of Kanu's father was still cordoned off while three vehicles riddled with bullets were seen in the compound.
Chimechefulam Odoemelam, a member of the Afaraukwu council of chiefs, said the council is worried as they have no idea where their King and Queen are.
He said that though the soldiers have been withdrawn from the community, and things appear to have calmed down, many people are still living in apprehension.
"The truth is that we have not seen or heard from our Eze since we all came back," Odoemelam said.
"Everybody is confused about his whereabouts because we do not know where to look for him.
"We have reported the case to the body of traditional rulers in Ibeku, Umuahia kingdom where we belong and our Chairman, Eze Henry Ezekwem, has promised to give us a date to meet him on the matter.
"We are hoping that the Abia State Council of Traditional Rulers which he (Eze Kanu) is a member will also lend their voice in asking for his whereabouts."
Odoemelam said the community did not officially report the matter to the police because they were advised to stop further action until the umbrella body of traditional institutions in the kingdom decides on the next step to take.
He however said the Abia State and Federal Governments should question the soldiers that invaded the palace to know if they have information on their King's location.
The Nigerian army have denied invading Kanu's home in Afaraukwu and arresting him.
John Enenche, Director of Defence Information, said he monitored the operation live and nothing like that ever happened.
Kanu, who is currently undergoing treason charges at the Federal High Court, Abuja, has been in hiding since after the events of September 10.
His next court date is on October 17.