Yvonne Jegede lashes online media for false miscarriage report
Nollywood actress, Yvonne Jegede has condemned an online entertainment platform for the company's manner of reporting her miscarriage.
The online media, Nollyzone, had earlier reported with pictures that the actress who was expecting a child had lost the pregnancy.
However, Yvonne took to her Instagram page to dispel the reports, bitterly stating that they should have referred to it as a rumour, rather than making unfounded emphatic statements.
READ ALSO: Yvonne Nelson is Pregnant?
She said, "If you want any information about me, my phone number isn't that difficult to get.. It will be appreciated if you referred to it as rumors and not claiming you called any bloody 'Sources close to nobody'."
Yvonne went further to emphasise that a miscarriage is the death of an unborn child and such is a sensitive issue which should not just be reported without confirmation of such an occurrence.
She consequently rejected having a miscarriage, hence hinting that the miscarriage rumour is false.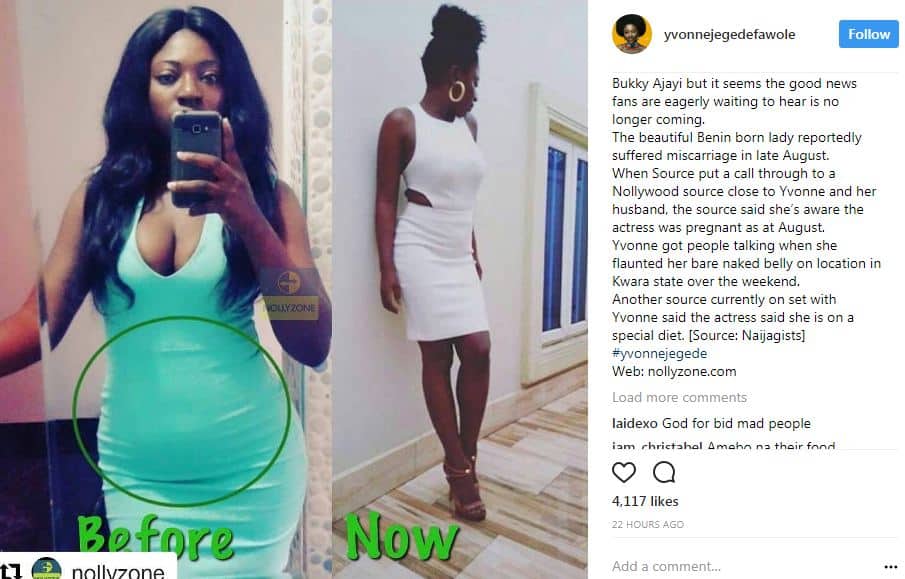 Meanwhile, the actress' fans commented on her remarks, with some praying for her and others condemning the media report.