Troops foil Boko Haram attacks on IDPs, 4 insurgents dead.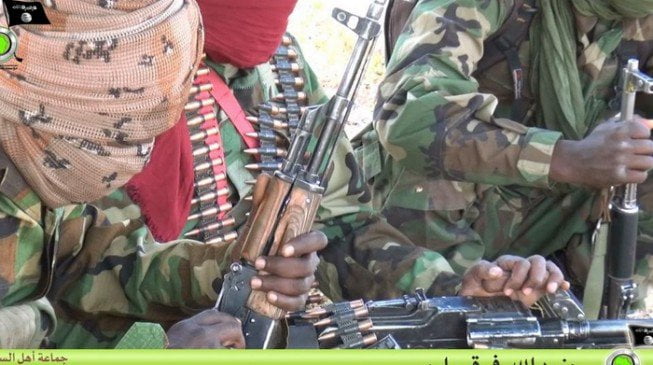 -Troops avert attacks of some Boko Haram members on IDP camps in different parts of Borno.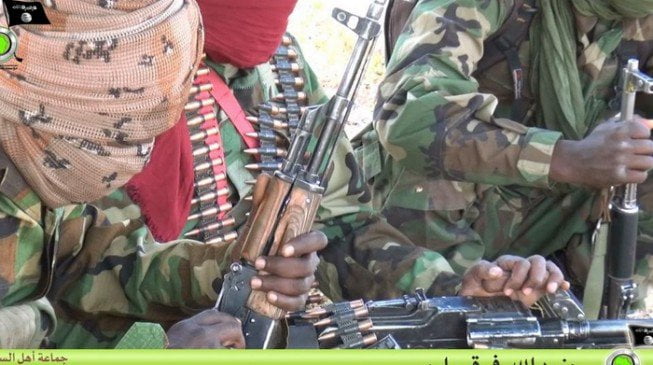 The Nigerian army said different operations of Boko Haram insurgents to execute suicide bombing on camps of the Internally displaced Persons, IDPs in Borno State was thwarted, killing four Boko Haram insurgents in the process.
The spokesperson of the army, Sani Usman, a Brigadier General, who disclosed this in a statement on Thursday, said the troops prevented deaths on Wednesday when they foiled the attack of three Boko Haram members who disguised as IDPs while trying to infiltrate a camp in Bama.
He added that another attack was prevented around Firgi-Pulka area which is about 20km away from Bama where troops ambushed and then engaged the Boko Haram members during which one was killed and some bombs safely detonated.
Read also: Cameroon deports 100,000 Nigerians over fear of Boko Haram spread
"Troops of 151 and 202 Battalions of 21 Brigade Nigerian Army, under Operation LAFIYA DOLE in furtherance of clearance and blockade Operation DEEP PUNCH II in separate but well-coordinated attacks simultaneously on Wednesday, 4th October 2017 at about 10:00am laid ambush on unsuspecting Boko Haram Terrorists (BHTs) along Firgi-Pulka road in Bama Local Government Area of Borno State.
"The Troops engaged the terrorists with a heavy fire causing the terrorists to abandon their weapons and flee in disarray with Gun Shot wounds.
"In the first instance upon exploitation, troops recovered from the ambush site one General Multi-Purpose Machine Gun (GPMG) and one motorcycle.
"They also successfully discovered and safely detonated an unexploded ordnance. However, the troops followed with a hot pursuit, neutralized one terrorist and recovered 6 bundles of zinc.
Read also: NNPC Crisis: Kachikwu meets Buhari today
"In the same vein, crack troops of 22 Brigade of Operation LAFIYA DOLE displayed gallantry on 4th October at about 6:05pm by intercepting 3 Boko Haram terrorists disguised as Internally Displaced Persons (IDPs) and trying to infiltrate a barrier. The vigilant troops engaged the suicide bombers forcing them to hastily detonate their suicide vest.
"The troops recovered 2 AK-47 rifles, 2 magazines with several rounds of ammunition and amongst other items. The troops' action saved what would have been another evil machination of BHTs ploy to utilize suicide bombing to inflict heavy casualties on soft targets," the statement read.