#WomanCrushWednesday: Joke Silva, an Epitome of Eloquence and Elegance
-Joke Silva Fights for the right of women
-Renowend actress to participate in "Walk for Cerebral Palsy"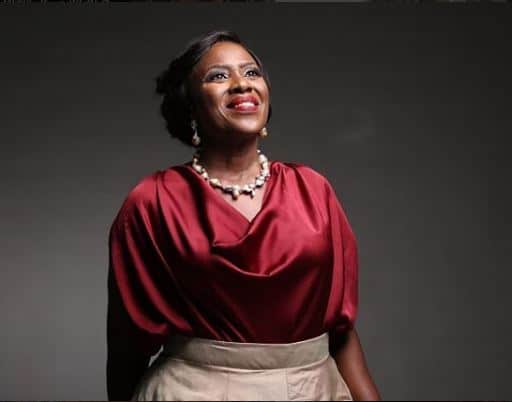 Its another wonderful Wednesday and a great day to celebrate NaijaNews' Woman Crush, Joke Silva.
Joke silva Jacobs is a veteran Nigerian actress whose acting career has spanned over 30 years. The award winning actress was born 29 September 1961 and has schooled within and outside Nigeria.
Her alluring smile, eloquence and professional acting skills have endeared her to both young and old, within and outside the shores of Nigeria.
The movies 'Violated' by Amaka Igwe and Yoruba film 'Owulorojo' (1993) were what gained her the public's attention, although she had been acting prior to her starring in these movies.
Joke Silva is a graduate of English and Dramatic Art. She married her heartthrob, Olu Jacob in 1985 and their marriage has been blessed with two children.
With the recent rate of divorce in Nigeria and particularly, in the entertainment industry, the union of Joke and Olu Jacobs can be described as one of Nigeria's long lasting celebrity marriages that is envied by many and definitely worthy of emulation. Their union gives hope to many and indicates that true love still exists and lasts till old age.
Joke Silva along with her husband, Olu jacobs, co-own  Lufodo Academy of Performing Arts (LAPA), a performing arts educational school.
The eloquent actress is a true lover of art beyond movies as she is a member of the faculty and also principal of the popular reality show, MTN Project Fame academy.
She believes in women rights and as such is United Nations goodwill ambassador. She  also holds forums to address young women.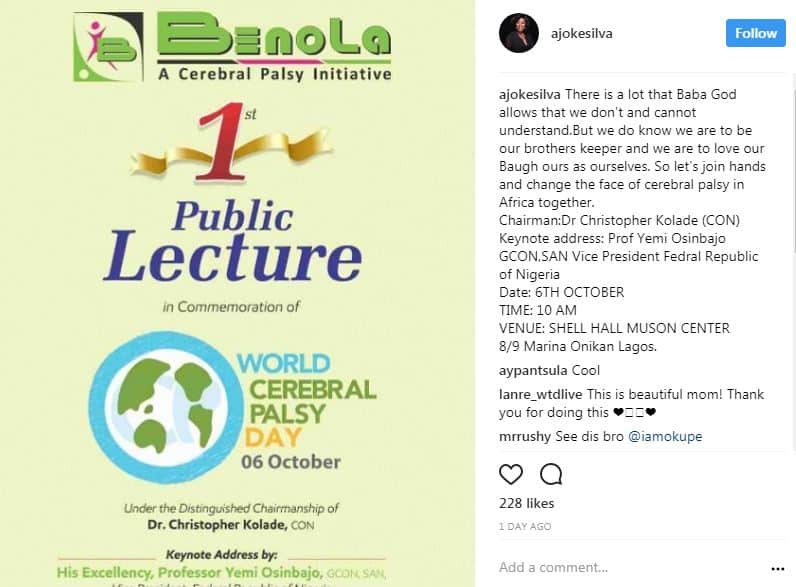 Currently, Joke Silva is set to take part in the 'Walk for Cerebral Palsy' scheduled for 7th October 4, 2017.
The legendary actress recently celebrated her 56th birthday and her husband serenaded her with a love song and they both shared a romantic kiss."Whao!"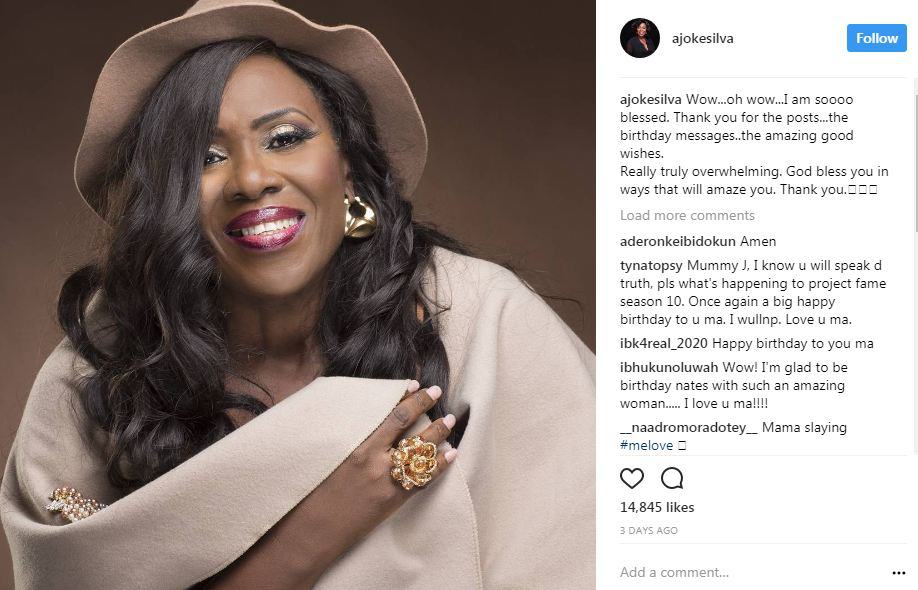 Joke Silva's footprints are definitely being left in the sands of time as she is not just an icon to reckon with in the entertainment industry but is also one who supports causes that tremendously impacts people's lives positively.