Why cost of foodstuff is high in Nigeria – Lai Mohammed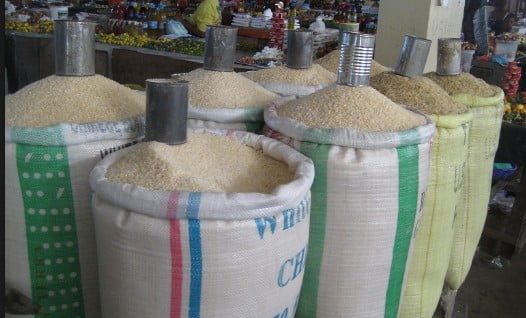 -FG blames state of infrastructural facilities in the country for the high cost of food items in the country.
-Government also promise the speedy completion of railway lines to ease transportation of food items from the farms to the market place.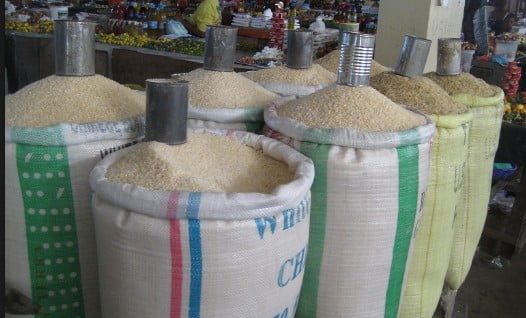 The Federal Government has blamed infrastructural deficit and export demands for the high cost of food items in the country despite government efforts directed at boosting the agricultural sector.
Nigeria's minister of information and culture, Lai Mohammed, made this known on Tuesday when he featured on Africa Independent Television (AIT's) Current Affairs programme "Focus Nigeria".
"Despite the fact that the production of staples like rice, grains, yam has increased with the agriculture revolution of the government, food items are still on the high side.
"There are many reasons why the prices are still up there but principally, I think it is infrastructural deficit.
"By this, I mean what it takes to bring the produce from the farms to the farm gates and from the farm gates to the city centres and this may not improve until various road and rail projects are completed.
"The good news, however, is that from October this year, the General Electric, which has the concession for the 3,500 narrow gauge rail routes will commence work.
READ ALSO: Why foreign investors avoid Nigeria – Dangote
"The Lagos to Kano standard gauge rail project and the Lagos to Calabar rail lines which will criss-cross all the South-eastern states are priority projects of the government.
"That will help in the transportation of goods and services including agricultural produce at a far cheaper fare and that will percolate to the common man," he said.
The minister also spoke on the high demand for the country's agricultural produce especially by neighbouring countries.
"You cannot stop the farmers especially with the ECOWAS Protocols that allows for free movement of goods and services.
"There is also a lot of demand for our grains from other parts of the world and as a matter of fact, we got over N30 billion from agricultural export in the second quarter of this year.
"I believe that with the economy picking up and the various infrastructural development coming up, Nigeria will very soon start to feel some relief.
"Also the Presidential initiative to employ 10,000 people from each state in the agricultural sector will bring succour and a lot of relief," he said.
(NAN)