Army to kick start Operation Crocodile Smile in Ogun state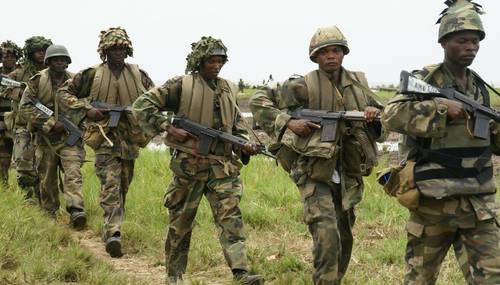 -Army to launch operation crocodile smile in Ogun state.
-The operation will be similar to the Operation Python Dance in the South East.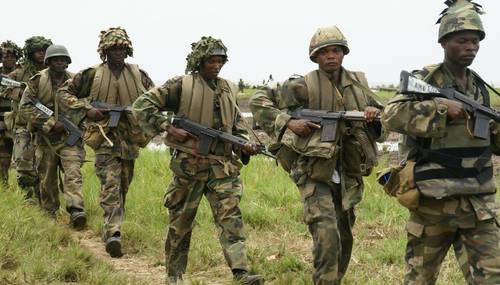 The Nigerian army will in the next few days, commence a military show of force in Ogun state tagged Operation Crocodile Smile.
The disclosure was made by brigade commander of 35 artillery brigade, Basil Adoke, at a reception organised by the Ogun state government as part of activities marking the country's 57th Independence Anniversary on Sunday, October 1.
According to the commander, the operation will be a replica of the Operation Python Dance introduced in Abia state and is targeted at flushing out miscreants within the state and its environ.
"We are going to start crocodile smile in Ogun State. It is a scale of exercise to step up tempo targeted on miscreants," he said.
READ ALSO: #NigeriaAt57: President Buhari visits troops in Maiduguri to Celebrate Independence
"Though, the state is said to be peaceful but we still have some miscreants to be dealt with, so when you see crocodile smile, don't be scared."
But as reported by Naija News, the pan Yoruba socio cultural group, Afenifere has called on the federal government and the authorities of the Nigerian army not to send their men to the south west region of the country.
They claimed in their call that no security situation in the region warrants the deployment of the army at the moment.