United Kingdom Ask Nigeria To Produce Nnamdi Kanu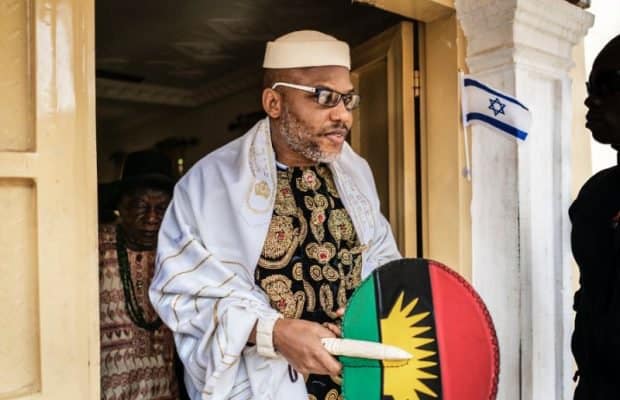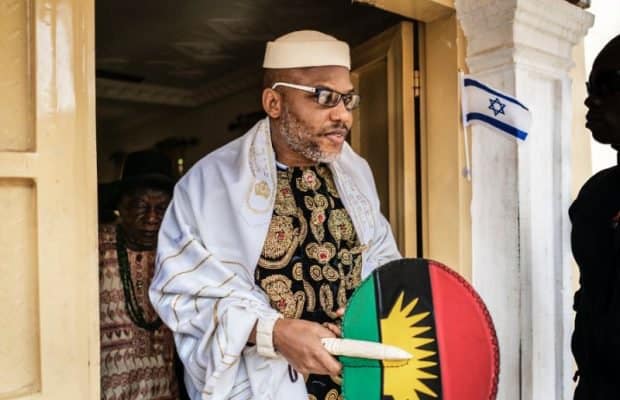 The United Kingdom has asked the Federal Government to provide information on the whereabouts of Nnamdi Kanu, leader of the Indigenous People of Biafra, IPOB.
Joe Abuku, the Press Officer of the UK high commission in Nigeria, told journalists that the inquiry was due to reports that Kanu has not been seen since September 14, 2017 after soldiers raided his hometown in Afara-ukwu, Umuahia, the Abia State capital.
He said that the British government had asked the Nigerian government whether Kanu, who is also a British national, was alive or dead but it is not immediately clear if the federal government had responded to the inquiries or not.
"We are seeking urgent clarification from the Nigerian authorities about the status and whereabouts of Mr. Kanu, a British-Nigerian man, who has been reported missing since September 14," Abuku said in an email.
When asked if the UK would strip Kanu's British citizenship since his organisation has been declared a terrorist organisation, Abuku said: "one of the conditions that can make the United Kingdom strip its citizen of nationality is if the person engages in a terrorist activity at home or abroad. And Kanu has dual citizenship and therefore a citizen of Nigeria and the UK.
"The Indigenous People of Biafra is not a proscribed organisation in the UK."
Abuku, however, declined to comment on whether the IPOB was free to raise funds or hold rallies in Britain.
He also did not comment on whether the group could be designated a terrorist group or proscribed in the UK.
"We do not routinely comment on whether an organisation is or is not under consideration for proscription," Abuku said.
"A decision to proscribe an organisation must be based on a belief that it is concerned in terrorism as defined in the Terrorism Act 2000, and it must be proportionate."