El-Rufai Reassures Igbos Living in the North
-Kano Governor enjoins residents to go about their lawful businesses
-Court issues warrant for the arrest of Arewa Youths who signed quit notice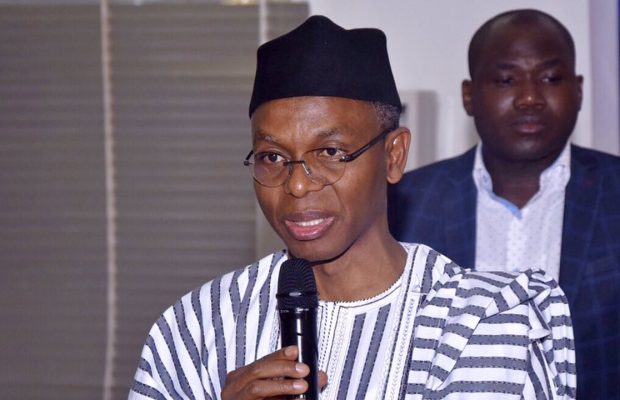 Kaduna State Governor Nasir El-Rufai has encouraged Igbos residing in the state not to worry as their safety is guaranteed.
El-rufai reassurance message is coming barely three days to the October 1 ultimatum given by a coalition of Arewa Youths to the Igbo residents in the Northern Nigeria to leave the region.
Despite the Arewa youths withdrawal of the quit notice, the state government disclosed that it is still necessary to reiterate its commitment to safeguarding the lives of residents of Kano State, irrespective of tribal or religious affiliations.
READ ALSO: Arewa Youths' Quit Notice: Igbos leave the North before Oct. 1 – Igbo Lawyers
Governor El-Rufai, who briefed journalists on Thursday through his spokesman, Samuel Aruwan, assured the Igbos that adequate security arrangement has been put in place to ensure their safety.
He also stated the State High Court had issued a warrant for the arrest of members of the Arewa youths who signed the quit notice, in a bid to bring them to justice.
The state government enjoined all residents of Kano to continue with their lawful businesses, emphasising its mandate to bring crises in the state to an end.
El-Rufai urged everyone respect their neighbours and promptly report any suspicious activity or person to security agencies.
Meanwhile, some Igbo lawyers have appealed to their Igbo brethren living in the North to comply with the Arewa Youths prior quit notice, before October 1.
The group assured the Ndigbos in the North that the Igbo land has comfortable apartments to accomodate all Igbos.
They enjoined Igbos in the North not to wait to see whether or not they would be chased out of Northern Nigeria, come October 1.