Arewa Quit Notice: Igbos leave the North before Oct. 1 – Igbo Lawyers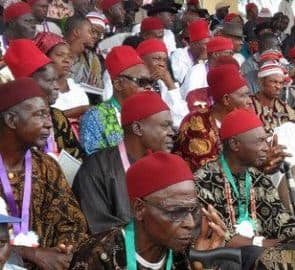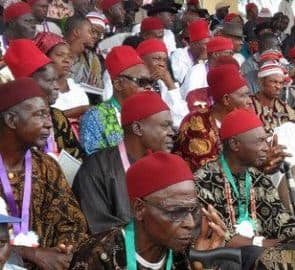 Some lawyers in Onitsha, Anambra state have warned Igbos residing in the North to comply with the the quit notice previously issued by Northern youth coalition.
Speaking with journalists in Onitscha, the lawyers led by Barr. Samuel Okechukwu said Igbos living in the Northern region should quickly return home before October 1,  whether or not the threat to their lives would be executed.
Naija News gathered that other persons present at the briefing were Messrs Maurice Efobi Chukwukelu and Ben Okoko.
The barristers expressed that the Igbo land has comfortable apartments to cater to the housing needs of the sons and daughters of Ndigbo.
READ ALSO: Biafra: We cannot afford another war in Nigeria – Igbos in Oyo
Returning home to their beloved Igbo land was better than living in a land where their lives were at risk, the lawyers noted.
According to them, "threat of such nature which borders on the national security, lives and properties of free citizens of the country ought not to be taken for granted."
They cautioned that the Igbo people must not allow events of 1966 to be repeated.
Meanwhile, Ndigbos in Oyo State have also warned that the Igbo people cannot afford another civil war.