Biafra: Atiku denies supporting IPOB leader, Nnamdi Kanu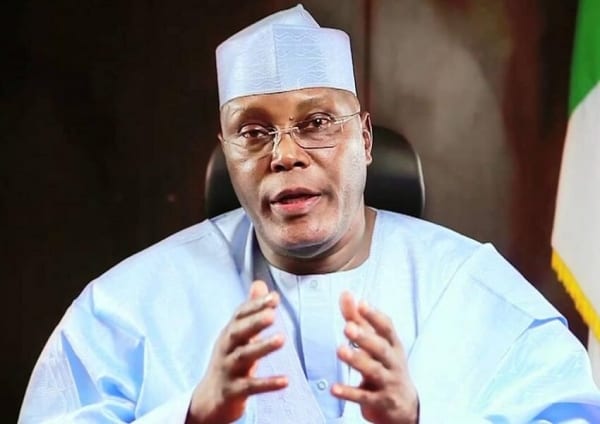 Erstwhile Vice President, Atiku Abubakar has refuted allegations of him backing the agitation of the Indigenous People of Biafra (IPOB).
Earlier reports claimed that Atiku commended the IPOB leader, Nnamdi Kanu, in an article titled: "IPOB: Loathe or love Kanu, he has fought better".
The former Vice-President, who described the report as classical fake news, asked Nigerians to ignore the report.
Atiku, in a statement released by his media aide, Paul Ibe stated that "It has come to the notice of the Atiku Media Office that there is an opinion article titled "IPOB: Loathe or love Kanu, he has fought better – Atiku" purportedly written and signed by His Excellency Atiku Abubakar, Vice President of Nigeria, 1999-2007 and chieftain of All Progressives Congress in circulation.
"What started as the handiwork of mischief makers and their sponsors bent on tarnishing the reputation of the Waziri Adamawa was first noticed on chat rooms.
"But having found its way on the website of a reputable newspaper which obviously fell victim to the evil work of the scammers, the media office of the former Vice President is compelled to respond and to state as follows:
READ ALSO: Ex-Governor Lambasts Atiku over 2019 election
"That the article in circulation is unknown to Atiku Abubakar or Atiku Media Office;
"That His Excellency Atiku Abubakar never signed any opinion article with that title in circulation;
"That this is the handiwork of evil people and their cowardly sponsors aimed at soiling the reputation of Atiku Abubakar and his political standing;
ALSO READ: Atiku attacks Buhari, says president has sidelined him
"That this signposts a wicked and deliberate plot to unleash media attack on Atiku Abubakar with a view to portraying him in bad light;
"That this is classical Fake News;
"The Atiku Media Office urges Nigerians and the reading public to discountenance the article and to be vigilant as more of such diabolical stuff are underway."
Former Vice-President Atiku Abubakar is reportedly gearing up to run for President in 2019.