Badoo: Don't send troops to South West, Afenifere tells military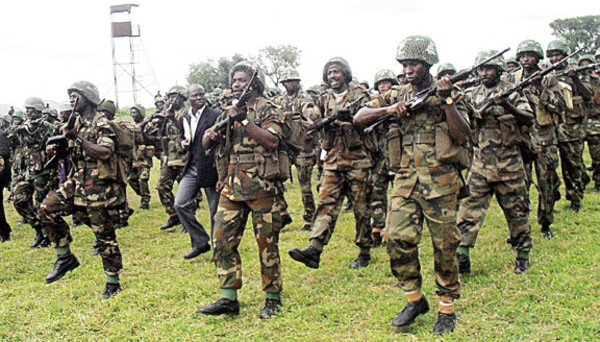 -Afenifere wants the Army to reconsider its decision to deploy soldiers to the South West over activities of the Badoo gang.
-Afenifere also submitted the gang has already been silenced.
-Heavy military presence might send wrong signals to investors, the group submits.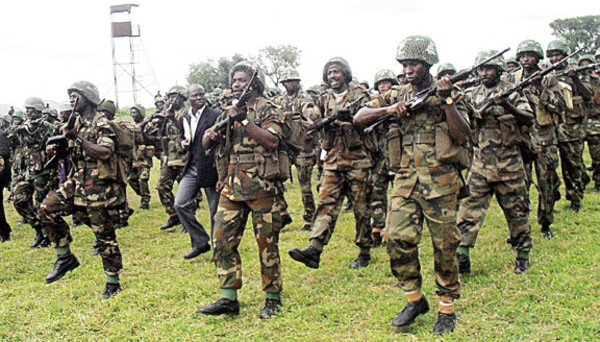 The pan-Yoruba socio-cultural organisation, Afenifere, has warned the military against deploying  soldiers in the south-west region of the country to combat the menace of the Badoo gang.
The group also stated the activities of the Badoo gang had been brought under control by the joint efforts of the police, the Afenifere group as well as other security establishments.
Speaking at the end of a meeting in Ondo, publicity secretary of Afenifere, Yinka Odumakin said the Oodua Peoples Congress (OPC) and the police have already put the group in check.
Odumakin warned that the development could also send wrong signals to foreign investors on the security situation in the country.
"The operation ostensibly, they said, is to confront the Badoo menace. We stated that the Badoo gang has been decimated by the Nigeria police and the Oodua Peoples Congress in the area where it has occurred and we think if the group resurfaces, it is the duty of the police to deal with it without causing tension, invasion and harassment as it happened in the south-east during 'Operation Python Dance'," he said in a statement.
READ ALSO: Nigeria Army to launch operation crocodile smile II in South South, South West regions
"We insist that the military has no duty in going after Badoo even if it comes back. We want the federal government to be careful with the spate at which it deploys soldiers all over the country.
"The other day, the speaker of the house of representative lamented that 28 out of the 36 states of the country are under one military operation or the other. The south-west has been adjudged the most peaceful area of the country. To now bring military here is to say that the entire country is not safe.
"They are sending a wrong signal to foreign investors and more importantly, the federal government should be reminded that before the coup of 1966, this was how the Balewa government started to transfer civil duty to military and the military now said they could take it themselves."
The badoo cult group had killed made life unbearable for residents of Lagos state, particularly within the Ikorodu axis of the state before their activities were curtailed by activities of security operatives.