FG still owing us $375,000 – Redeemer's University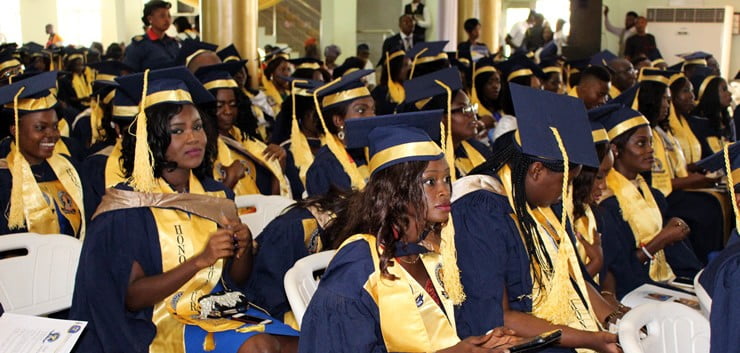 -Redeemer's University VC appeals to FG to refund $375,000 the institution spent on ebola research.
-He also wants the dichotomy between private and public institutions with regards to research funding abolished.

The management of the Redeemer's University, through the Institution's Vice-Chancellor, Prof. Zacheus Adeyewa, has appealed to the federal government of Nigeria to pay up the sum $375,000 been owed the institution.
The VC made the call at a pre-convocation press conference held to announce the ninth convocation ceremony of the university on Monday in Ede, Osun State, stating the money was spent on research aimed at preventing the spread of the deadly Ebola virus in the country in the year 2014.
He said, "We spent $375,000 during the Ebola crisis and the government has not returned the money to us.
"They say we are a private university, but they have not answered the question whether Ebola, Yellow fever and other infectious diseases are private.
"Why did they cheat us with this public, private dichotomy? Please, help us to tell them to refund our money."
READ ALSO: ASUU labels University of Ilorin a terrorist organisation
"Our African Centre of Excellence for Genomics of Infectious Diseases has become the best rated among its peers in Africa through its profound research outputs, innovation and manpower development for the continent."
"We have become a continental powerhouse in the prevention, control and elimination of infectious diseases, such as Ebola and Lassa fever. Our team is not only the toast, but also the pacesetter for the other African Centers of Excellence.
"In this regard and to the glory of God, the World Bank has rated us as the university with the best research facilities in Sub-Saharan Africa.
"We have developed Rapid Test Kits that could detect Ebola and Lassa fever viruses within 10 minutes. Our Ebola Rapid Diagnostic test kit has been approved for use by the United States Food and a drug Administration and World Health Organisation."
The vice chancellor also disclosed that 22 students of the university graduated with first class honours, 145 made second class upper division and 203 made second class lower division out of 465 graduating students.
Source: Naija News