Illegal arms importers strike bargain with FG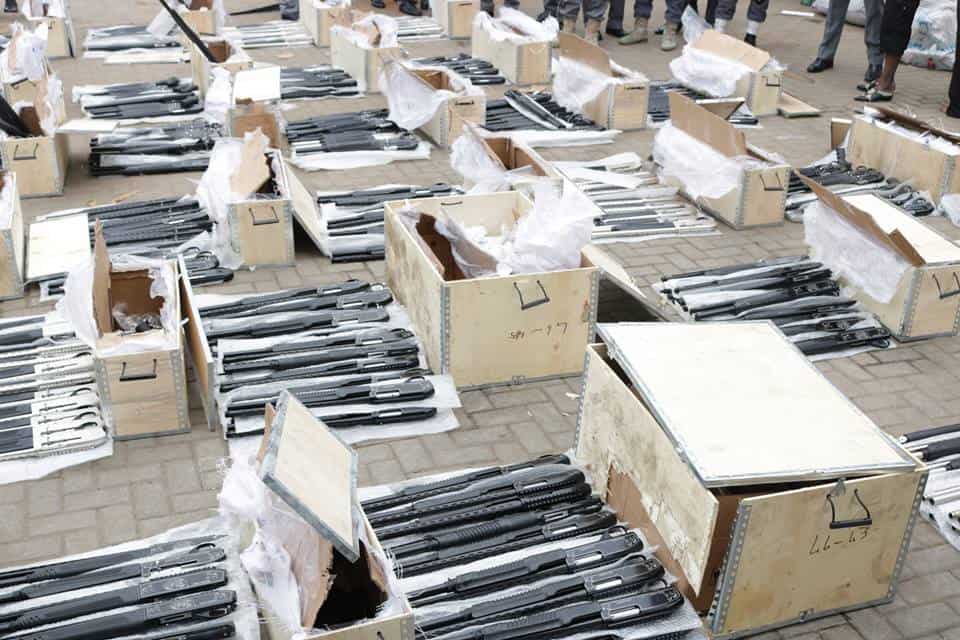 -Oscar Okafor and Donatus Achinulo, had indicated their intention to plead with the government over unlawful firearms importation.
Two out of the five men being prosecuted by the federal government for illegal importation of 661 pump action rifles into the country have opted for a plea bargain.
Naija News gathered that the defendants; Mahmud Hassan, Oscar Okafor, Donatus Achinulo, Matthew Okoye, said to be at large, and Salihu Danjuma had been arraigned by the Attorney General of the Federation on June 14 before the Federal High Court in Lagos.
It was learnt that they all pleaded not guilty to the eight-count charge leveled against them.
Read also: Girlfriends who demand money are prostitutes – Omokri
Due to the gravity of the charges pressed against them, the trial judge, Justice Ayokunle Faji did not grant their bail applications. He therefore, adjourned the case till September 25 for hearing.
At the resumed Monday proceedings, Oscar Okafor and Donatus Achinulo had changed their lawyers and indicated their intentions to change their plea from not guilty to guilty.
The plea was made orally on behalf of Okafor by his new lawyer, Mr. Rotimi Jacobs (SAN) and Mr. Paul Ananaba (SAN) on behalf of Achinulo.
The judge, however directed the defendants to notify the AGF of their intention and adjourned the matter till September 26 for further hearing.