Benue state pays permanent secretaries N500,000 monthly salary – Governor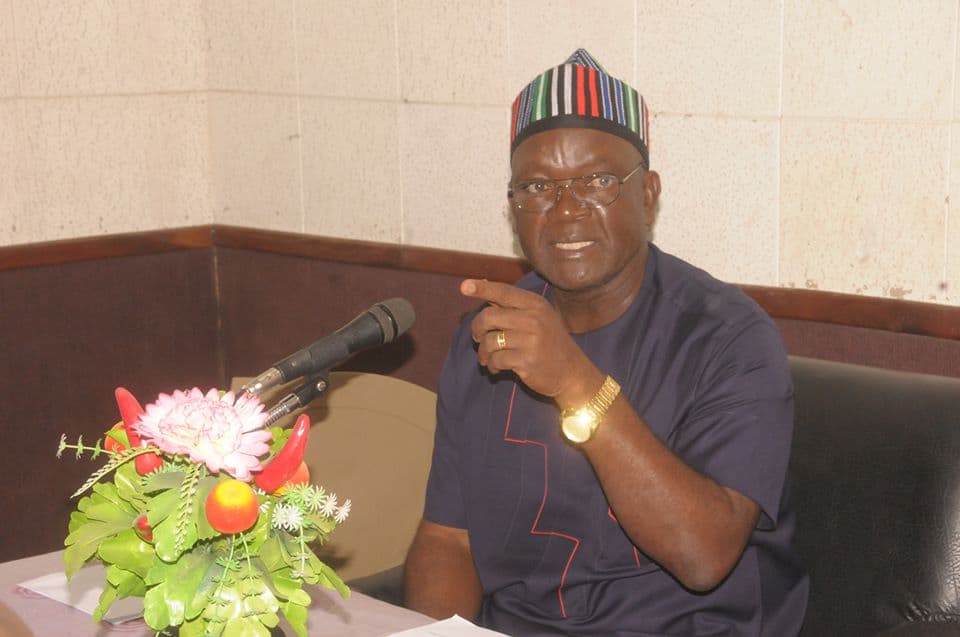 -Workers in Benue state earn more than their counterparts in some other states of the federation.
-Inability to pay salaries and other entitlements is due to mismanagement by previous administrations.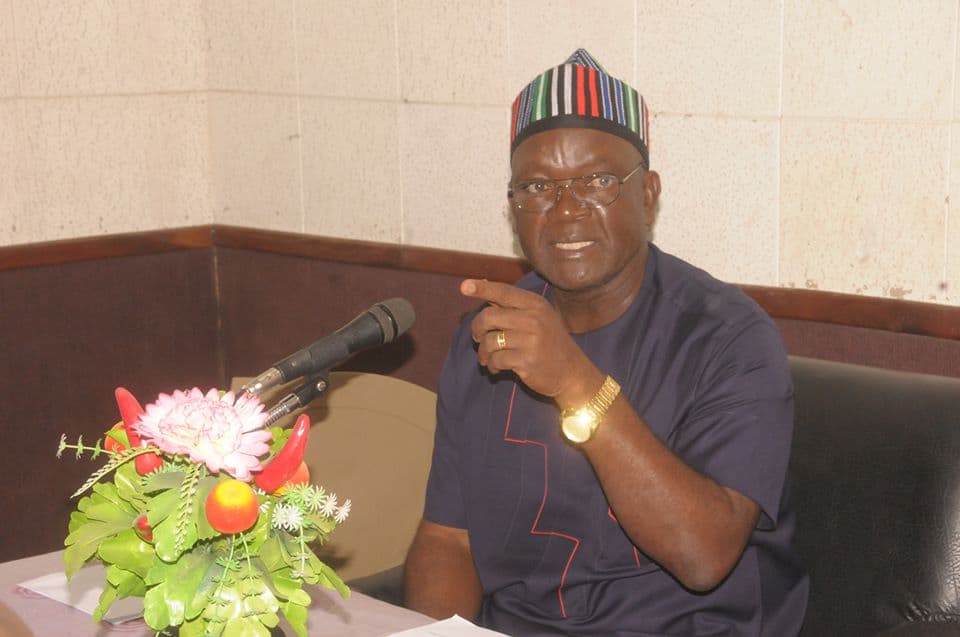 Permanent secretaries in Benue state earn as much as N500,000 per month as salary according to a revelation by the Benue state governor, Samuel Ortom.
The Governor made the disclosure while responding to questions in an interview with the Punch Newspapers.
When asked about reasons Benue state has consistently not been able to pay its workers' salary, he said:
"Benue is more of a civil service state and the economy is more or less driven by the civil servants."
"When salaries are not paid, an average person in the state is affected."
"What I think we should do is to work together and come up with strategies to address the issue."
"I have said that anybody with creative ideas that can add value to what we are doing should bring it up. I am ready to go with it. I am not restricting it only to Benue people, but throwing it open to all Nigerians."
READ ALSO: Governor Ortom appeals to FG over Benue flood
On how the bail out funds from the federal government were managed:
"When I came in, I inherited N69bn as arrears of salaries, pensions and gratuity. The Federal Government did intervene by giving us a loan of N28bn as bailout."
"We appropriated it very well and because of the screening approach that we adopted, out of the N12.5bn that was allocated to the state civil service, we were able to save up to N1.6bn which we returned to the treasury."
"At the local government level, a screening method that was able to block the leakages and loopholes was adopted. We were also able to save up to N1.4bn out of the N15.5bn that we received again."
"Up till today, the money is in a Fidelity Bank account, though it was garnished by the order of the court because of Taraku mills that we owed up to N1bn."
"So, they went to court and secured a garnishing order. That is why the money is still in the account."
"When I hear people talk about misappropriating bailout funds, I say they are not fair to me. People should go to our account and check; we are transparent."
"The Economic and Financial Crimes Commission or the Independent Corrupt Practices and Other Related Offences Commission officers are free to come and check our accounts. "
"I challenge anyone who doubts this to go through our books and we are ready to make it available. No single kobo was diverted from the bailout funds."
"What we get from the Federation Account on a monthly basis is about N6bn and we have a wage bill of around N8.5bn. We went through the process of screening, biometrics and modified table payment to identify ghost workers and some of those leakages."
"We were able to reduce the wage bill to N7.8bn; that is where we are now. Even with this, we have a monthly deficit of N1.8bn, but as you know, government must make progress. There are security issues, there are other issues to attend to that can make things happen in government. There are issues of natural disaster, which we must attend to."
"The Governor also spoke on how the Benue state government got to a point of not been able to manage its wage bill effectively, putting the blame on past administrations."
"The past administration raised the wage bill to a level that cannot be maintained. For example, a permanent secretary is collecting N230,000 in other states. In my state, we are paying N500,000 and it cuts across."
"I tried to find out from my colleagues in Kano, Kaduna, Lagos, Ogun and so on and their wage bill is around N8bn. You begin to wonder: Kano State has 44 local governments. With that huge population, it has a wage bill of N8bn."
READ ALSO: Five Kwara officials charged to court for alleged forgery
"So, what business does Benue State have with the same wage bill? This is a challenge. Even the workers know that what they are collecting is far more than that of their counterparts in other states."
"Many states in Nigeria today have not implemented the minimum wage. I have tried to explain this to our workers. Ideally, a wage bill should take about 30 per cent of your income, but today we pay more than 100 per cent."
"Sometimes, we borrow. We spent about 80 per cent of the last Paris Club refund received on payment of wages, yet it was not enough."
Source: Naija News