Bode George is the best candidate for PDP chairmanship position – Babatope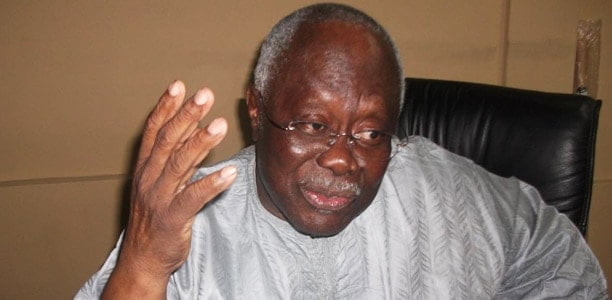 -PDP needs a leader that exudes confidence and can restore the winning mentality of the party.
-Youthfulness should not represent a yard stick in choosing leaders.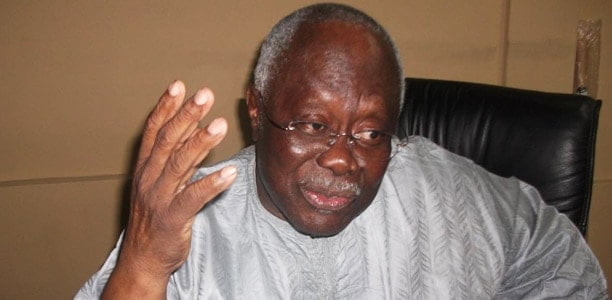 A former minister of transport and Chieftain of the Peoples Democratic  Party, Chief Ebenezer Babatope, has described ex- National Vice-Chairman of the party, South, Chief Olabode George, as the most suitable candidate to assume the Chairmanship position of the PDP.
Babatope, stated this while addressing newsmen in Lagos, against the backdrop by some individuals within the party who are advocating for a younger candidate ahead of the PDP convention.
A group within the PDP known as "Renaissance,'' had recently endorsed former Ogun State Governor, Gbenga Daniel, for the party's chairmanship position.
Reacting to the endorsement, Babatope said Bode George is an embodiment of all the party needs to restructure and reposition it ahead of the 2019 general elections.
READ ALSO: Court stops PDP Disciplinary Committee from sanctioning Kashamu, others
He said, "How can anyone say George should step down for a more youthful candidate? No, that is wrong, George will never step down for anybody.
"What the party needs at this point in time is someone with maturity, experience and passion to reposition the party and return it to winning ways.
"I can tell you that Chief Bode George is an embodiment of all that. He is experienced, tested and trusted. He is a stickler to the philosophies of the party and he will deliver.
"You see, the elders can't be governors but they give directions to the youths based on their experience.
"The issue of youthfulness does not come in here; George is the best to lead the party,'' he said.