President Buhari to leave London for Nigeria on Monday
-President Buhari to spend four days in London as disclosed by Femi Adeshina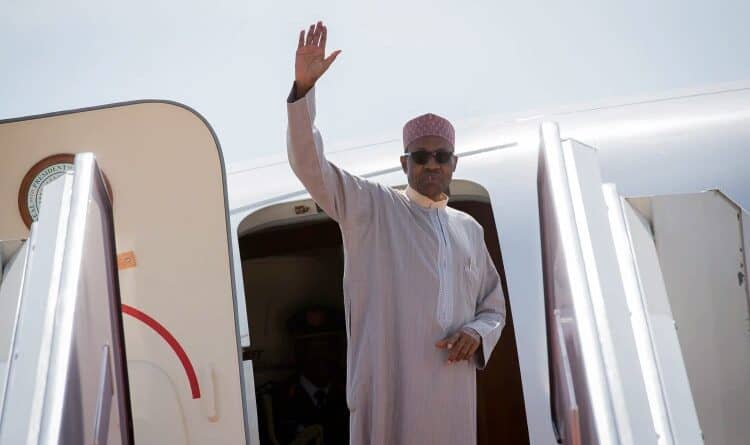 President Muhammadu Buhari who departed to United Kingdom yesterday from the United Nations General Assembly, UNGA, held in New York, will spend four days in London after which he will return to Nigeria.
Mr. Femi Adesina, the Special Adviser to the President on Media and Publicity made this disclosure yesterday.
Adeshina while responding to a question sent through text message said, "We just landed in London. The President is in transit; to be back in Nigeria on Monday."
Read also: Trump hosts Buhari, other African Leaders
However, he did not disclose the reason for the president's departure to London.
The Presidency had said last week that Buhari would be leaving for London before returning to Nigeria.
Naija News had reported that the president left the 72nd UNGA for London for a schedule medical appointment with his doctors in London as disclosed by Sahara Reporters.