Kogi Govt condemns strike action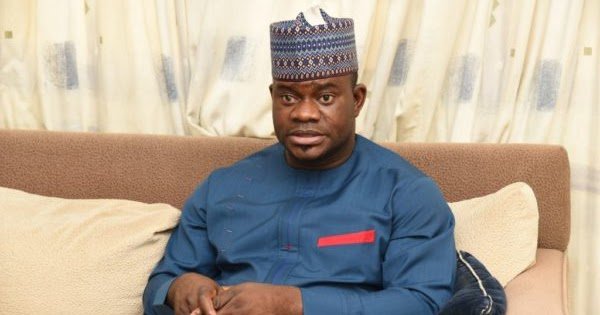 Kogi State Government has expressed displeasure at the strike action organised by some labour unions,cautioning the organised labour to maintain their peace.
Director General, Media and Publicity to the governor, Kingsley Fanwo, gave the government's stand on the strike in reaction to the commencement of another strike by workers.
The media aide criticised the strike action, alleging that some politicians were backing the labour leaders.
The unions comprising Nigeria Labour Congress (NLC), Trade Union Congress (TUC) and Public Service Joint Negotiating Council (PSJBC), had earlier explained that the strike was necessitated as it was the only option for workers in Kogi state to negotiate their predicament with the present administration.
Announcing the strike on Thursday, TUC chairman in Kogi, Ranti Ojo, said "Never in the history of our state has civil servants recorded the massive hunger induced death as being witnessed currently.
"This is aside trauma, anguish, pains, sickness, penury, truncation of children's education, huge unsettled house rent/medical bill etc that workers and pensioners are currently experiencing. We must rise against this now or never."
Reacting, Fanwo said :"It is strange for labour to protest against the deployment of electronic register in the state when we are collaborating with them to stem the rot in the civil service.
READ ALSO: Incessant nationwide strikes : FG pledges to end industrial actions
"Labour leaders were properly carried along in the decision to deploy the clock-in-clock-out devices in all MDAs. For them to turn around to kick against the success recorded by the deployment is unfortunate.
"On the contributory pension scheme, labour was a part of the committee set up to key workers into the scheme. The purported strike shows that labour leaders were woven around the fingers of some political interests who are bent on holding the state down.
"We are monitoring events and getting our feedbacks. We know the strike is unpopular among the workers who are enjoying a new lease of life under the new direction administration of Governor Yahaya Bello.
"When we got our bailout fund and the Paris Club, substantial percentage of it was used to pay wages. Labour itself testified to the fact that we are effectively owing August salary.
"We paid half of July salary because of the dwindling revenue to the state and political office holders were also paid half salary for that month."