IPOB: UK blames Nigeria for continued existence of Radio Biafra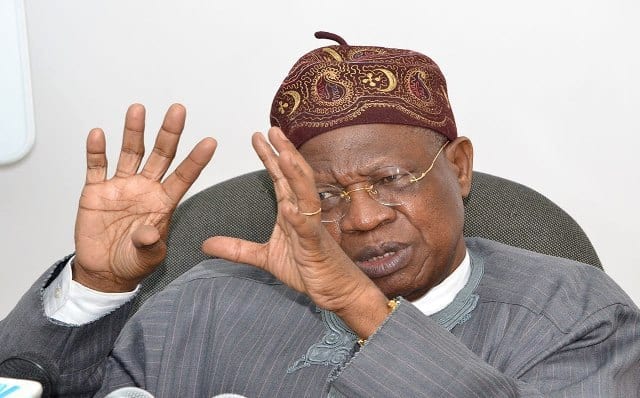 -United Kingdom reacts to Lai Mohammed's accusation
–Nigeria did not submit any former complaint against Radio Biafra -UK
The British government has faulted Nigeria for the operation of pirate Radio Biafra which the Indigenous People of Biafra (IPOB) has continually used to propagate hate against the country.
The UK based radio station was set up by the Movement for the Actualisation of the Soverign State of Biafra (MASSOB) with Mr. Nnamdi Kanu as Director.
Kanu, also a British citizen, managed the radio on behalf of MASSOB and later took over the radio as a megaphone of IPOB.
The United Kingdom has apparently expressed displeasure with remarks credited to the Nigerian information and culture minister Lai Mohammed, who insinuated that the UK had not closed down the radio station.
READ ALSO: Fayose challenges Lai Mohammed to reveal looters sponsoring IPOB
In reaction to Mohammed's allegations, the Press and Public Affairs Officer, British High Commission in Nigeria, Mr. Joe Abuku, on Thursday said the "The UK is not aware of any representation from Nigerian government about Radio Biafra.''
"Were we to receive any such request, we would, of course, consider it carefully on the basis of the available evidence, recognising that freedom of speech and expression carries responsibilities.''
The information minister recently alleged that France and United Kingdom have ties with the banned IPOB.
According to reports, Mohammed was quoted that that "the financial headquarters" of the separatist group "is in France".
READ ALSO: Biafra: IPOB receives fund from France – FG
He said this is a "fact", while faulting the UK for not doing something to stop Biafra radio from airing over there.
Meanwhile, France has released a statement denying allegations of funding Biafra.
The minister also noted that the Biafra Radio was probably not shut down by the UK authorities because the radio is a free channel of communication available to any law-abiding person.
Hence, just like the internet and social media, anyone with the license to operate a radio can always air whatever they want to.