Dieziani's case would not escalate if she was a man – Chimamanda Adichie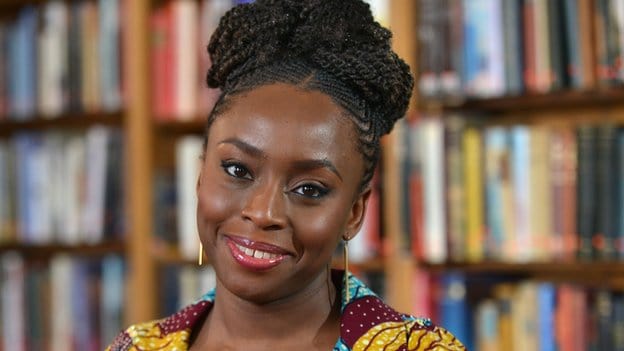 -Chimamanda Adichie says Diezani's corruption allegations would not aggravate if she was a man.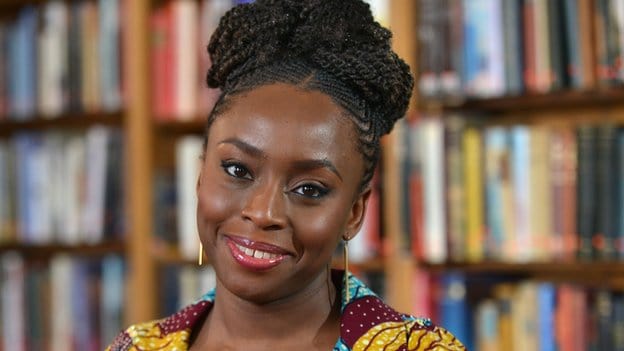 Nigerian writer, Chimamanda Ngozi Adichie, says former Minister of Petroleum Resources, Dieziani Alison-Madueke who is faced with fraud allegations would not be criticised if she was a man.
Adichie said looting is a normal practice in Nigeria by politicians and Diezani's case is no exception.
While speaking at the University of Edinburgh, Chimamanda asserts that the mentality that women should act like an angel should not be nurtured.
She said: "We shouldn't assume, that because a person is born a woman, that person is somehow is just one step lower than angel.
"I find it quite dehumanizing for women because what is means is that women cannot be judged on the same terms as men.
Read also: BREAKING: Supreme Court affirms sacks Herman Hembe from House of Reps
"I remember once a politician in Nigerian who was a woman had stolen money which is an exercise most nigerian politicians are very adept at.
"she was pilloride, i remember a jounalist saying and she' s a woman.
She added that Diezani's case would not have aggravated if she was a man because men are expected to steal.
"Somehow the assumption was it will be better if she was a man because then Nigerians would not judge her harshly since we expect men to steal.
"I think the idea of women being another specie of angel is bad for both women and men because it makes the standards uneven. I dream of a world in which women are seen as women where women are allowed to be many things."