Biafra: Northern Elders support IPOB proscription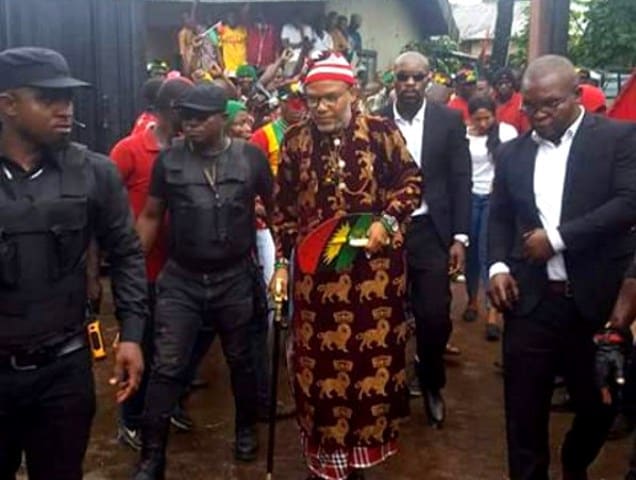 -Northern Elders Forum (NEF) supports IPOB proscription
-NEF endorses military presence in the South-East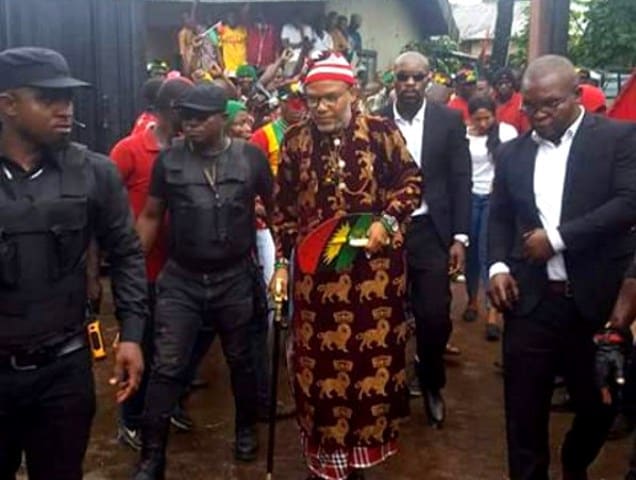 Northern Elders Forum (NEF) has expressed support for the proscription of the Indigenous People of Biafra (IPOB.
NEF leader, Wantaregh Paul Unongo, disclosed the stand of the group while speaking with journalists on Thursday in Abuja.
Unongo said the North was against the "emerging terrorism" in the South-East, having experienced terrorism first hand over the years..
He added that the NEF would not "sit idly and watch the nation sink into chaos under new and additional threats".
According to the NEF leader, "The North recognises and acknowledges that there are demanding and legitimate questions on the current operations of the Nigerian state.
"The North has very clear ideas on all issues and positions that the nation sees as challenges and is willing to dialogue on all of them.
"What the North will not allow, however, is to be stampeded into adopting anagenda and grand designs from other parts of Nigeria which will hurt its basic interests.
"The North will demand a respectful and responsible approach to its participation in the search for answers to the many questions confronting our country.
READ ALSO: IPOB: UK blames Nigeria for continued existence of Radio Biafra
"We will also insist that the constitution and our national institution, such as the National Assembly be accorded due and appropriate recognition in all initiatives and efforts towards addressing our challenges."
The Northern group also sympathaised with the relatives attacked victims in some South-Eastem and South-south statesern.
NEF also commended the military presence as well as that of other security operatives in all areas facing unrest and attacks.
It also applauded the "restrained and mature reaction of the Northern leadership and the decision taken by the South-East governors to denounce the activities of the IPOB".
Unongo assured that the NEF would ensure the security and welfare of the northerners in South-East, South-South and all over Nigeria.
The group urged the Federal Government to investigate the reports of unlawful massive importation of arms into the country and prosecute offenders.