Ex-Governor Lambasts Atiku over 2019 election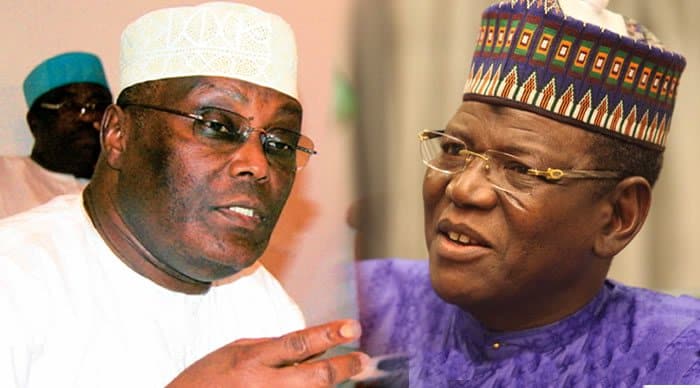 He emphasised that such a disposition would in no way uphold the existing democracy and the unity of ​Nigeria as a nation.
Lamido gave the warning while addressing newsmen in his home in Bamaina, Birninkudu Local Government Area of Jigawa.
He made his assertions in reaction to recent remarks about the People Democratic Party, PDP, credited to former Vice President, Atiku Abubakar.
READ ALSO: 2019 Elections: Obasanjo plans for El-Rufai to be next Nigerian President – Abdulahi Sugar
Lamido who acknowledged the freedom to express one's self, criticised the politician's comment saying, "Atiku is entitled to his opinion like any other Nigerian
"Some people, especially politicians, should not be condemning others with different political ideology, interest or opinion".
However, the former governor noted that the APC has demonstrated that it does cannot handle the control of Nigeria.
According to Lamido "There is no way Nigerians can be convinced again on falsehood, as in the past, to vote APC for second term in office because APC doesn't know administration at all", Vanguard reported.
Ex-governor of Jigawa State, Sule Lamido, has cautioned Nigerians against blackmail and hatred​ ahead of the 2019 general election.​