Fayose challenges Lai Mohammed to reveal looters sponsoring IPOB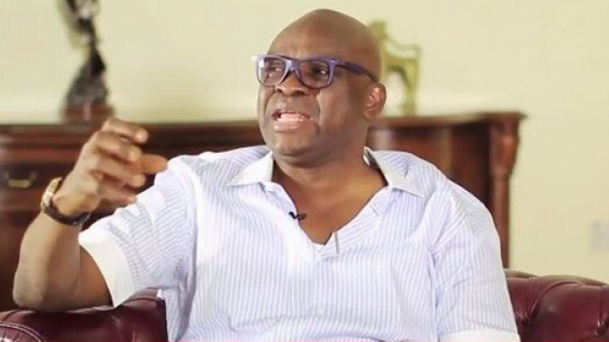 -Fayose lashed out at Lai Mohammed, also telling him to name the looters sponsoring IPOB.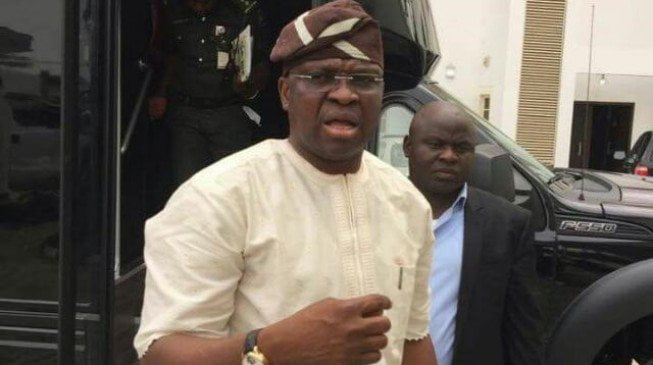 The Governor of Ekiti State, Ayodele Fayose, has challenged the Minister of Information and Culture, Lai Mohammed, to reveal the looters he alleged were sponsoring the Indigenous People Of Biafra, IPOB.
It would be recalled that Mr. Mohammed at a news conference in Lagos on Sunday alleged that "politically disgruntled " and "treasury looters" were sponsoring IPOB, with the intention to divert attention from the efforts of the President Muhmadu Buhari administration and exterminate its laudable achievements.
His comments also followed an earlier statement by the All Progressives Congress, APC, in Ekiti State, accusing Mr. Fayose of funding the IPOB.
Although Mr. Fayose has denied funding the group, he, however, did not deny his support for the agitation of IPOB, saying the group is only exercising its constitutional rights.
Read also: Jonathan condemns Operation Python Dance II, slams Buhari, Lai Mohammed
A statement signed by his Special Assistant on Public Communications and New Media, Lere Olayinka,, on Tuesday, said it was time Nigerians began to hold the information minister accountable for his "frivolous" claims.
"More than 20 months after he claimed that 55 Nigerians stole over N1.34 trillion from the country's treasury from 2006 to 2013, Lai Mohammed is yet to tell Nigerians who the 55 people are," he said.
Mr. Fayose also described the minister as "an embodiment of contradictions, who speaks from several sides of his mouth, turning himself to a vegetable while struggling to defend a government that has done more evil than good to Nigeria and its people."
The governor called on Nigerians to prevail on Lai Mohammed to name the treasury looters sponsoring IPOB and provide proof of the sponsorship.
Read also: Biafra: I don't know if Buhari endorsed proscription of IPOB – Femi Adeshina
"In the history of his lying career, if he (Lai Mohammed) is able to read through his past comments and juxtapose them with his present comments, he will realise the contradiction that he has become," he said.
"On June 10, 2013, Lai Mohammed spoke against the proscription of Boko Haram, saying that it stifled the press and tampered with the fundamental human rights of Nigerians. He also spoke in support of true federalism and restructuring of Nigeria. But today, in defense of President Muhammadu Buhari's government, everything Lai Mohammed supported then, he is now against and what he was against then, he now supports.
"It is shameful that Lai Mohammed now runs speedily to defend the lion king and his autocratic government, so that he won't be devoured and in the process of trying to avoid being sacked, he is manufacturing lies like pure water."
Fayose said there was no law in Nigeria authorizing the military to declare any organisation terrorist.
He therefore, called for a UN investigation into the IPOB crisis.