Chief Imam, 4 others murdered in Boko Haram attack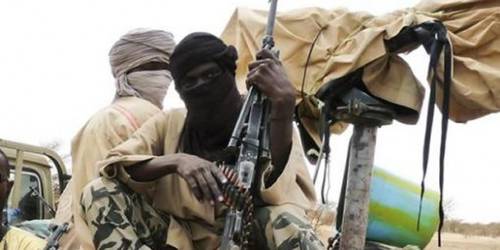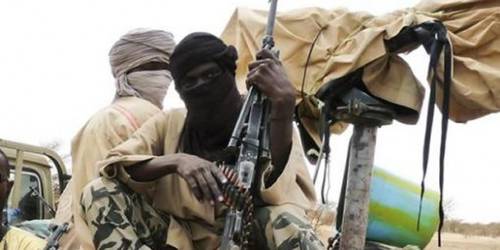 A village Chief Imam and four others have been killed in Borno State by suspected members of Boko Haram.
The Caretaker Chairman of Magumeri Local Government Area of the state, Alhaji Abubakar Abdulkadir, made the disclosure to newsmen on Monday in Maiduguri.
Abdulkadir said, "The Chief Imam of Kurmiri Village and four other persons were slaughtered by suspected members of Boko Haram sect last night (Sunday)."
This comes as the terrorists also attacked another village in the state, killing 12.
The second attack was confirmed by the Chairman, Borno State Emergency Management Agency, Ahmed Satomi in a message to journalists.
Ahmed, "We regret to announce that 12 people lost their lives while 28 other persons were injured in the Monday morning suicide attack on Mashimari village of Konduga town."
The murdered Chief Imam, Ustaz Goni Bukar Tabare, was the elder brother of a popular politician in Magumeri, Mallam Goni Kundube.
Abdulkadir, disheartened by the incident, guaranteed that adequate security had been provided and peace had been restored.
The Borno State Police Public Relations Officer, Victor Isuku, in a statement on Monday confirmed the murder of the chief Imam and suicide attacks on a Borno village.
READ ALSO: FLASHBACK: In 2013, Lai criticised Jonathan for designating Boko Haram a 'terrorist group'
The statement read, "Yesterday 17/9/2017, at about 22.30hrs, some suspects, reasonably believed to be Boko Haram terrorists, attacked Kurumari village in the Magumeri Local Government Area. Four persons, including the Imam of the village, were reportedly killed during the attack.
"Today 18/9/2017, at about 10.50hrs, two males and a female suicide bomber, carried out coordinated suicide bomb attacks at different locations in Mashemari village in the Konduga Local Government Area.
"The first explosion occurred during sporadic shooting in a farm.  In the ensuing stampede, the first bomber detonated the explosive while the other two bombers detonated theirs close to the house of the village Head (Bulama).
"Thirteen persons, including the three suicide bombers, died in the three explosions, while 16 persons sustained varying degrees injuries and were evacuated to the General Hospital, Konduga."