Army did not declare IPOB a terrorist group – Buratai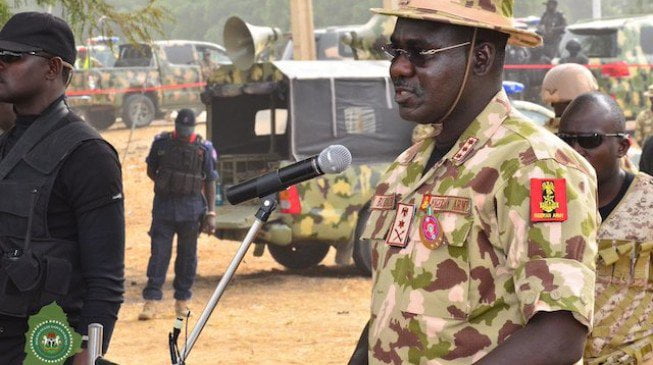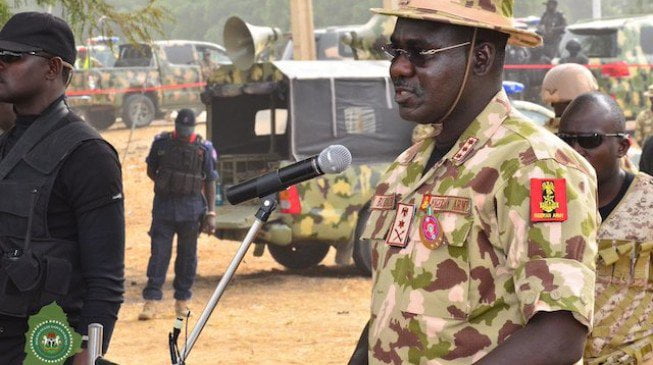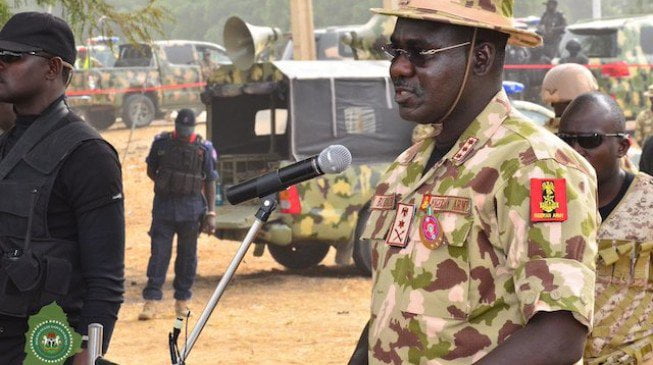 The Chief of Army Staff, Lt. Gen Tukur Buratai, on Monday evening stated that the Defence Headquarters did not actually declare the Indigenous People of Biafra, IPOB, a terrorist organisation.
The Defence Headquarters had on Friday, in a statement released by John Enenche, Director of Defence Information, labelled the IPOB group  a terrorist organisation following series of clashes between its members and soldiers in Abia State who were there for the launch of Operation Python Dance II in the South-east.
Governors of the South East region had also in a separate development, proscribed the IPOB group.
But the Senate President, Bukola Saraki, in his reaction to the declaration by both parties, disagreed with the submission of both the army and the South East governors, citing that they lack powers to take such actions.
When asked about the whole situation and circumstances surrounding the declaration during the official launch of Operation Python Dance II in Abakaliki, the chief of army staff, Lt. Gen Tukur Buratai, explained that what the Defence Headquarters did was make a pronouncement on IPOB. He added that the statement of the military only gave room for the right steps to be taken for the formal declaration of the group as a terrorist organisation.
READ ALSO: Jonathan condemns Operation Python Dance II, slams Buhari, Lai Mohammed
According to Mr. Buratai, the action of the federal government concerning IPOB was right and the military did not overstep its bound towards the protection of lives and properties in the country.
"You have to get it very clear. First of all, what the Defence Headquarters did was to make pronouncement. It wasn't a declaration per se. But this has given room for the right step to be taken. I think the government is doing the right thing.
"It is not that we are overstepping our bounds. We are still within the limits. And I ensure you that what the military said was to set the ball rolling and to bring the awareness to the public that this is what this organisation is all about."
Gen. Buratai, also dropped a hint suggesting that the federal government has taken the legal process by getting a court order to legalise such declarations.
"I'm happy that the government has done the right thing right now," he said.