Nnamdi Kanu planning escape from Nigeria – AYCF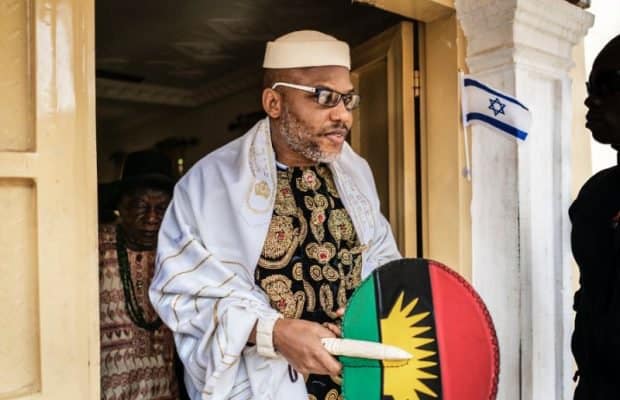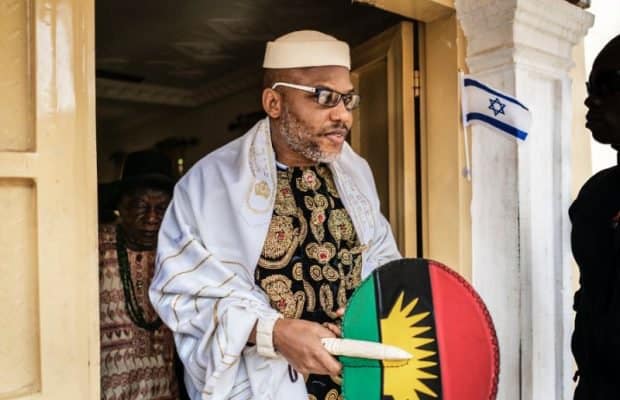 The Arewa Youths Consultative Forum has gathered and revealed vital information suggesting IPOB leader, Mazi Nnamdi Kanu, who was said to have gone into hiding, is planning to secretly escape from Nigeria using the Cameroonian borders.
The organisation said intelligence reports at its disposal had revealed that the embattled pro-Biafran leader was on his way to the Cameroon borders where he could easily escape from Nigeria.
The President of AYCF, Mallam Shettima Yerima, in an interview with The PUNCH said, "We are aware that he is scheming to find a way of escape through Cameroonian borders, which is easier for him to move and run back to where he belongs.
"He is on his way looking for how to run to Cameroon and that we are aware from our intelligence reports."
Kanu and some other top IPOB leaders  are said to have gone into hiding following the declaration on Friday by the Nigerian Army that IPOB and other pro-Biafran groups were terrorist organisations.
Meanwhile, recall the Arewa youths had suspended the quit notice issued to Igbos residing in the Northern part of Nigeria after series of meeting with their elders.