Nnamdi Kanu Still Missing Four Days After Millitary Raid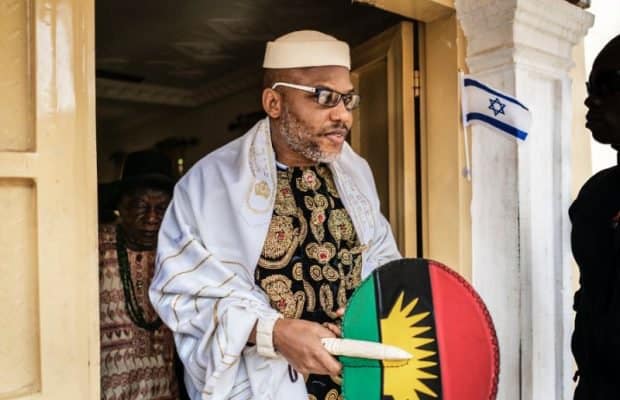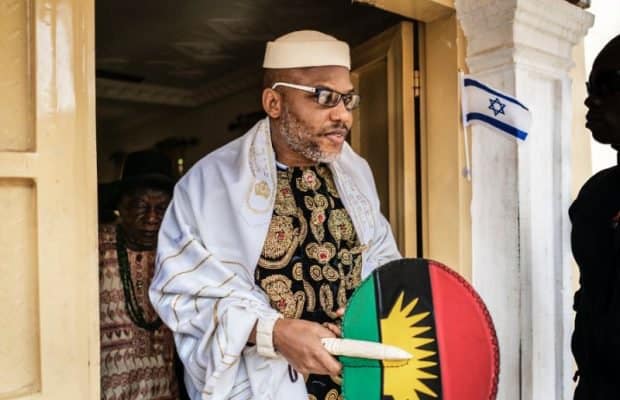 Four days after the Abia state residence of Nnamdi Kanu, leader of the Indigenous People of Biafra (IPOB), was raided by soldiers, he has not been seen in public.
Israel, Kanu's father who is the traditional ruler of Afaraukwu Ibeku community and Ugoeze, his wife, have also not been seen since then.
Israel's palace became the headquarters of IPOB after his son regained freedom in April, following his detention which lasted 18 months.
Kanu's younger brother, who is known as 'Fine Boy', has refused to speak on the movements of his brother as well as his parents.
There are unconfirmed reports that Kanu's parents were arrested by soldiers during the week.
But Sagir Musa, deputy director, army public relations, 82 division, Enugu, said he could not confirm if Kanu's parents were in the custody of the army.
The last time Kanu was seen in public was on Monday when he addressed some groups that came to his residence after Sunday clash between soldiers and some IPOB members.
He later drove off for what IPOB described as an "official assignment". On his way, his convoy was allegedly attacked at a military checkpoint at Ubakala in Umuahia south local government area.
On Thursday when soldiers returned to Kanu's residence, they fired shots in different directions, sparking tension in the community.
It was not clear if Kanu was inside his house during the operation which lasted 20 minutes.
An unspecific number of people were allegedly killed, some sustained injuries, while others were arrested.
The military has declared IPOB a terrorist organisation.