Six Men Paraded In Lagos Over Death Of Gulder Ultimate Search Winner, Hector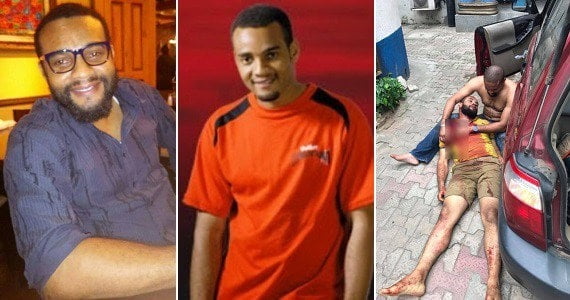 The police has reportedly arrested 6 people in connection with the death of ex-ultimate search winner, Hector Jobarteh .

Edgar, while confirming the arrest of six suspects in connection with the death of Hector, said one of the suspects arrested was a driver with a transport firm (name withheld) who conveyed the suspected killers, while the others were found with the victim's cell phone.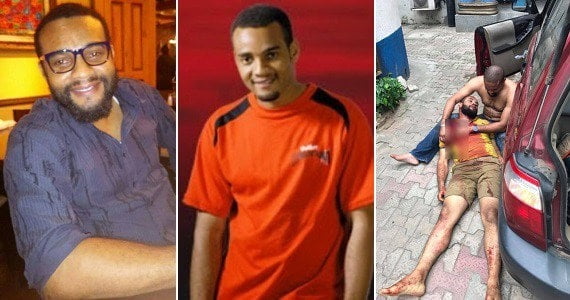 He noted that one of the suspects was still at large and that efforts were on to arrest him, giving the names of the arrested suspects as Igana, 28; John, 26; Adekunle, 19; Madu, 24; Adeyemi, 20, and Adekunle, 25.
According to the Police boss,
"the driver that conveyed the killers of Hector and one of the killers have been arrested. The phone belonging to Hector, which was stolen from him after his murder, has been recovered. "Five other suspects in connection with the case have also been arrested."
The driver's story
One of the suspects, Igana, the driver, said he had driven some men, who threatened him with a gun, to Abeokuta but never knew that they were killers. His words:
I followed my uncle—Suspect
On his part, Adekunle said, he followed his
"uncle to Computer Village to sell the deceased phone after Sallah, and I was given N1,000 as a gift from my uncle. "That is the only thing I know about the incident. I was not part of those who went to the deceased house." The person who sold the deceased's phone, Madu, claimed his is an engineer, saying they brought the phone to him to work on and he charged them N7,500. He then assisted to resell the phone to one Abdulrasheed.
On his part, another suspect, John, claimed that he did not know anything about the robbery operation, saying he only needed an android phone for his personal use.
He said:
"It was someone who introduced me to Madu at the Computer Village. After negotiation, I bought the phone from him. "The next thing was I saw Police, who came to arrest me, at my house at Ojodu Berger. I don't even know how they located my house. I don't know anything about the phone. I only bought it from Madu."