Biafra: We are not pulling out of Abia State – Nigerian Army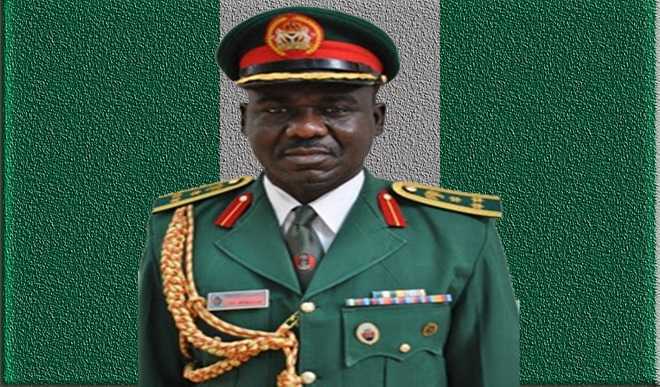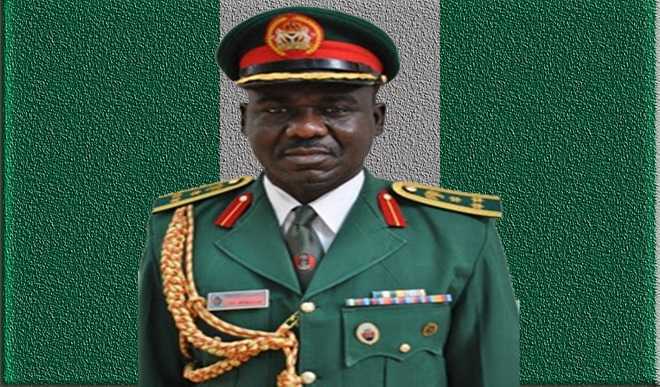 A news conference on Thursday, addressed by Abia state Governor, Okezie Ikpeazu, suggested the army had agreed to pull its troops out of Aba and Umuahia – the two most unstable areas of the state.
The Governor also said he was working to ensure the total withdrawal of troops from the state.
But in a statement issued on Thursday night by army spokesperson, Sani Usman, the army said it would carry out its Operation Python Dance II to a "logical completion" in the state.
The army spokesman said: "The attention of the Nigerian army has been drawn to some stories in the media that it is withdrawing its troops from Exercise Egwu Eke II, crediting such information to Abia state governor and the general officer commanding 82 division Nigerian army. This is not true. The Nigerian army wishes to enjoin members of the public to disregards such rumours.
READ ALSO: Operation python dance not targeted at Nnamdi Kanu – Army
"For the avoidance of doubt, the Abia state governor in his speech stated that 'there will be gradual withdrawal of soldiers on the streets of Aba and Umuahia from tomorrow'. This should not be misconstrued as withdrawing of troops earmarked for Exercise Egwu Eke II. The general officer commanding 82 division has not said such thing.
"Consequently, we wish to state that Exercise Egwu Eke II is commencing tomorrow as scheduled. Commanders have been instructed to ensure that all hands are on deck to commence the exercise to its logical completion. We wish to state further that the successful completion of the exercise will dovetail into the various states security outfits till the end of this year."
There have been unrest since the start of the week in Abia state and particularly the cities of Aba and Umuahia following clashes between the army and members of the Indigenous People of Biafra (IPOB).
The Abia state government had imposed a dusk to dawn curfew on the state as part of measures targeted at restoring calm and normalcy to the troubled areas in the state.