2019 Presidency : APC summons Aisha Alhassan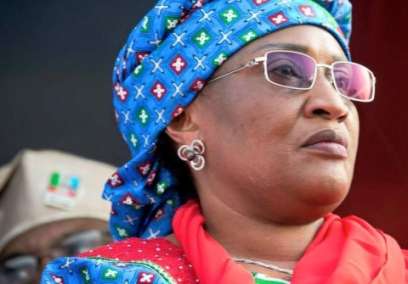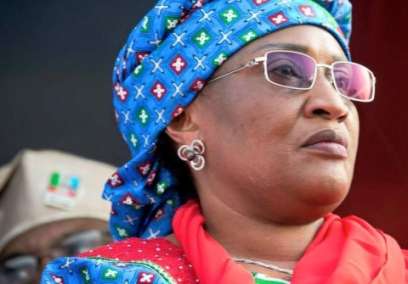 The minister of women affairs, Aisha Alhassan on Thursday appeared before the leadership of the ruling All Progressives Congress (APC).
The Minister met the APC National Chairman, Chief John Odigie-Oyegun with the party's National Publicity Secretary, Mallam Bolaji Abdullahi.
Although, details of the closed door meeting were not revealed to newsmen, some sources have it that the Minister was summoned in connection with her recent declaration to support former Vice President Atiku Abubakar against President Muhammadu Buhari in the 2019 presidential elections.
The minister, after the closed door meeting, headed straight for her waiting vehicle without addressing the waiting journalists.
READ ALSO: Auditor General implicates Minister of women affairs, Aisha Alhassan in N12m case
Mama Taraba, after declaring her intention to support former Vice President, Atiku Abubakar even if President Muhammadu Buhari opted to contest in 2019 had defended her decision claiming Buhari already promised to occupy the position for a single term.
"Baba Buhari did not tell us that he is going to run in 2019.
"Let me tell you today that if Baba said he is going to contest in 2019, I swear to Allah, I will go before him and kneel and tell him that 'Baba I am grateful for the opportunity you gave me to serve your government as a minister but Baba just like you know I will support only Atiku because he is my godfather. If Atiku said he is going to contest," she had said.