Nnamdi Kanu: Falana condemns soldiers deployment to Kanu's house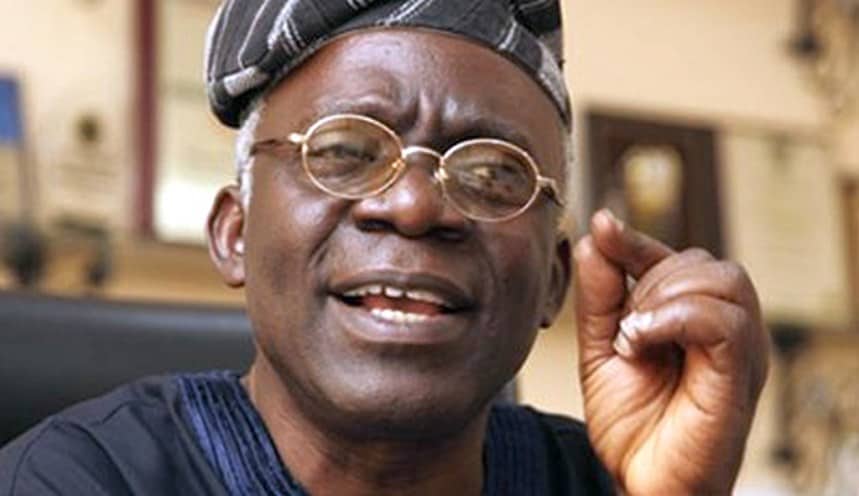 Mr. Femi Falana (SAN), Human rights lawyer, has described as illegal, the deployment of soldiers in the house of the leader of the Indigenous People of Biafra, Nnamdi Kanu, in Umuahia, Abia State.
Falana, according to Punch, in a statement on Wednesday, said as there was no legal backing for the involvement of soldiers in the place, urging President Muhammadu Buhari should direct the armed troops "to withdraw and return to their barracks forthwith."
He said the Commissioner of Police in Abia State should be allowed to take over Kanu's case in line with the provisions of the Constitution and the Police Act.
Tracing the involvement of the military's involvement in civil issues since successive military regimes in the country, Falana said, "regrettably, no conscious efforts have been made by the civilian government to demilitarise the country since power was transferred from former military dictators to the civilian wing of the political class in May 1999."
Read also: Nnamdi Kanu: Charly Boy condemns FG over invasion on kanu's hometown
He added, "Hence, armed soldiers have been allowed to continue to be involved in the maintenance of law and order in all the states of the federation. Up till now, state governments have allowed armed soldiers to remain members of the police anti robbery squads.
"They have been deployed, from time to time, by the President to deal with the menace of herdsmen and kidnappers. They have just been authorised to deal ruthlessly with civilians who are involved in any form of agitation for self determination.
"There is no legal basis for authorising the Nigerian army to take over police duties. Even under the defunct military era in Nigeria, the military dictators had to declare a state of emergency to legitimise the usurpation of police powers by the armed forces," Falana said.