Health workers declare strike action 'worse than Operation Python Dance'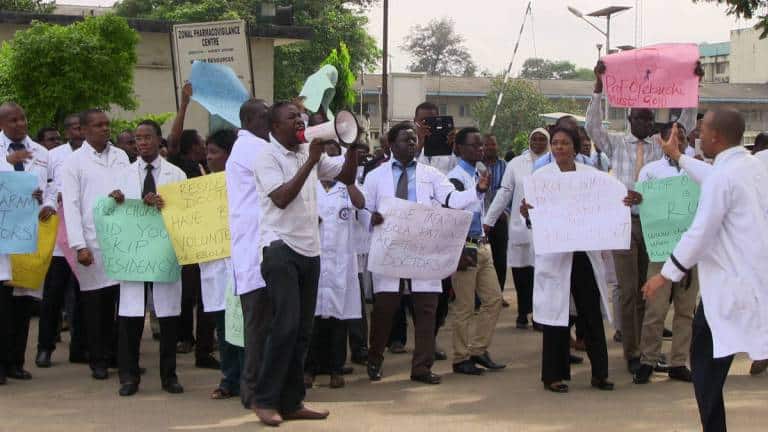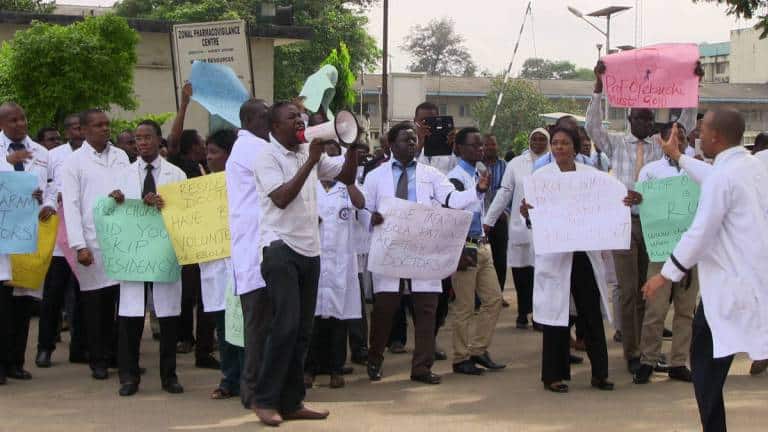 As the Federal Government struggles to negotiate with members of National Association Resident Doctors (NARD) who are currently on strike, the Joint Health Sector Unions (JOHESU) has directed its members to commence their own industrial action from Wednesday September 20.
The union said its members would embark on 'Operation Alligator Bite' if the Federal Government fails to attend to their grievances.
It said the strike would be more dangerous than the Python Dance declared by the army in the south-east.
Meanwhile, Chris Ngige, Minister of Labour and Employment, and the Association of Senior Servants of Nigeria have agreed to temporarily put off their strike notice until next Wednesday.
In a statement issued Tuesday night by Samuel Olowokere, Deputy Director (Press), Ministry of Labour and Employment,  Ngige said the action is to enable the government commence the payment of pending promotion arrears.
He said: "Among others, the meeting agreed that 30 Ministries, Departments and Agencies (MDA) that the office of the Accountant General of the Federation reported having cleared their allowances, amounting to N1.165 billion should start to receive credit of payment to their account by September 20, 2017.
"It also agreed the office of the Accountant General of the Federation should also provide the list of the 30 MDAs in reference to the office of the Minister of Labour and Employment by September 13, 2017."
Ngige said the conciliation meeting further set up a seven-man committee to be chaired by the Permanent Secretary of the Federal Ministry of Labour, with three members each drawn from the government negotiating team and the labour association respectively to oversee the implementation of the decisions.