Biafra: IPOB members battle with Hausas in Rivers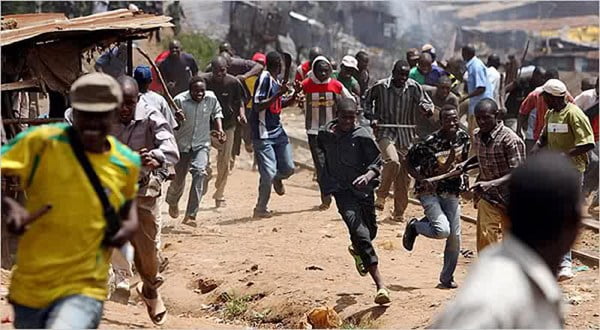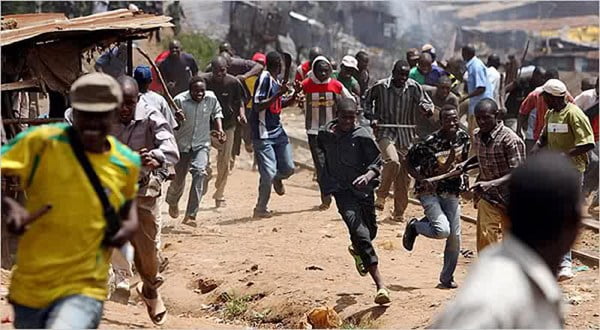 Some Indigenous People of Biafra members  have been arrested by soldiers on Tuesday during an  alleged clashed with the Hausa community in Oyibo Local Government Area of Rivers.
The clash was reported to have resulted in the destruction of property within the area, as well as members of the warring parties sustaining various degrees of injuries.
Pleading anonymity, an eyewitness simply identified as Frank, confirmed  to the News Agency of Nigeria that the incident did leave many injured from both sides.
He added  that the incident began when the suspected members of IPOB gathered at Timber Junction waiting for other members to join a march to Aba, Abia State.
READ ALSO: Biafra: IPOB trainer arresteded in Anambra
Frank included that, "Thereafter, soldiers rounded up the IPOB members using force to disperse the gathering and leaving many IPOB members injured.
"A deadly confrontation immediately ensued between IPOB members and soldiers and ultimately led to some members venting their anger on the Hausa community in the area".
Another eyewitness, Ibiere Tamuno, revealed that a number of property were destroyed during the clash.
Tamuno disclosed that the clash started at about 1 p.m. and spanned a few hours before the army, police and other security operatives intervened in the conflict.
The Oyibo section of the Aba-Port Harcourt expressway was barricaded resulting in the restriction of human and vehicular movement in the area.
READ ALSO: Lagos, Abuja are part of Biafra – MASSOB
Confirming the fight, spokesperson for 6 Division of Nigerian Army, Port Harcourt, Col. Aminu Iliyasu, said  troops were promptly deployed to restore sanity and peace in the area, NAN reported.
"We learnt that some IPOB members disturbed the peace by attacking the Hausa community and threatening to burn down a mosque in Oyibo Local Government Area in Rivers.
"We are yet to confirm if anyone was injured or killed during the clash but be assured that normalcy is currently being restored to the area.
"I am still awaiting the full report of the event and as such details are still sketchy at the moment," he said.
Iliyasu said deployment of troops to the area was in no way related to Operation Python Dance, currently on-going in five states of the Southeast zone.