Auditor General implicates Minister of women affairs, Aisha Alhassan in N12m case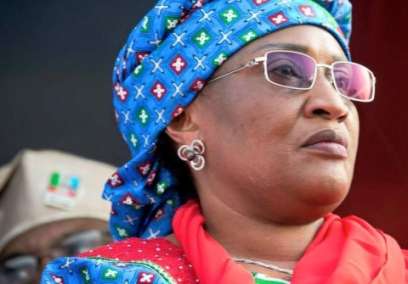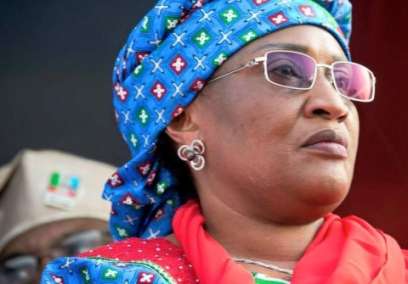 A report from the Nation's Auditor-General's office has revealed certain payments totalling N11,700, 000 were made in 2015 by the Federal Ministry of Women Affairs and Social Development to enable Minister, Aisha Alhassan, and some other staff members to embark on 'familiarisation visits' to unnamed skill acquisition centres in some states.
The report which is the latest from the Auditor-General's office, reveals part of the funds was spent on November, 11 2015, the exact day the minister was officially sworn in, Premium Times reports.
READ ALSO: APC warned President Buhari not to appoint Alhassan -El-Rufai
According to the report, an "audit investigation established that the purported acclaimed appraisal visits to skill acquisition centres were never undertaken."
Details of the report further show irregularities in payment processes, record keeping and dating of the said visits.
The audit committee observed that: ''all the attached receipts for fuelling did not indicate quantity in litres, the rate per litre, dates of purchase and vehicle number of the fuelled vehicles.
"The International hotel receipt of 23/11/15 which was issued for the hiring of a mini-bus from a hotel to unnamed project sites rendered the receipts doubtful.
READ ALSO: I don't think Buhari is naïve – Aisha Alhassan
"Hiring of cars to Project Sites at ridiculous rates of between N75,000.00 and N77,000.00 for two days as appeared on receipts numbers 910 of 22/11/15, 107 of 24/11/15, 0416 of 27/11/15, 531 of 25/11/15, is contrary to exercise of the due economy in line with the provision of Financial Regulation 415.
"Receipt number 5206 of 11/11/2015, the date the Minister was sworn in by the President of the Federal Republic of Nigeria and receipt number 11622 of 8th of November, 2015 with amount N100,000.00 respectively are not clear.
The two receipts were for servicing of a vehicle two times within 3 days,'' the report revealed.
Following these irregularities and in the absence of any justifiable defence, the Auditor-General has mandated the ministry to refund the N11,700,000 to the federation account.
The report from the Auditor General's office is coming days after the minister disclosed her intention to support former Vice President Atiku Abubakar's presidential bid should he contest in the 2019 general elections.