Adopt flood proof technologies to minimise flood aftermath – NGO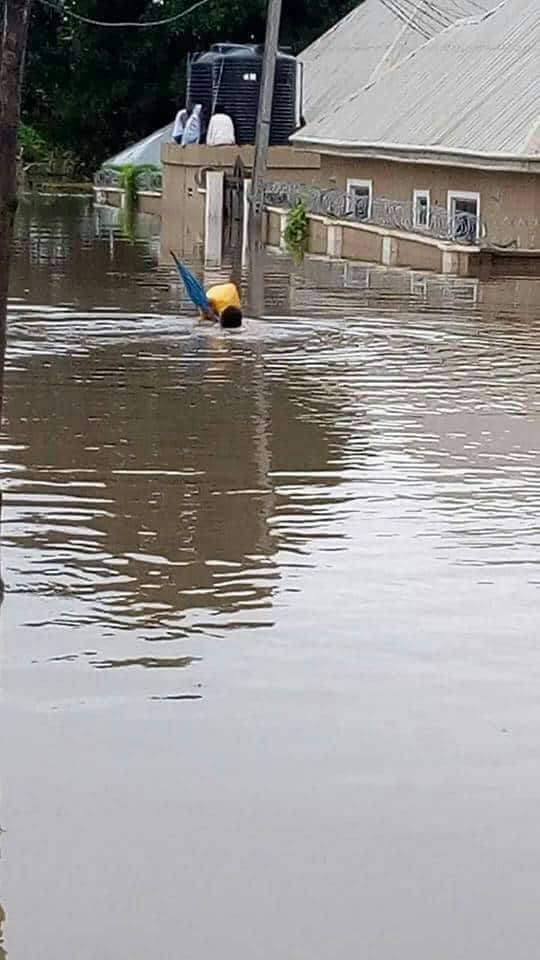 An ecologist, Mr Abdullahi Aremu, has on Thursday enjoined the Federal Government and other relevant stakeholders to adopt flood proof technologies that could minimise its effect in the country.
Aremu, who is the Director-General, Advocacy for Environmental and Sanitation Integrity, an NGO, gave the advice in an interview with the News Agency of Nigeria (NAN) in Abuja.
The ecologist was reacting to the floods which recently destroyed many property and rendered thousands homeless in Benue and Katsina States.
"Floods occur when ponds, lakes, riverbeds, soil, and vegetation cannot absorb all the water.
"Water then runs off the land in quantities that cannot be carried within stream channels or retained in natural ponds, lakes, and man-made reservoirs.
"There is need for government and other relevant stakeholders to devise means of holding water where it falls by adopting flood proof technologies.''
Aremu also advised them to reduce flood damages by restoring upland wetlands and improving agricultural practices.
"There is need to encourage collaboration among academic disciplines such as engineering, social science, and other science and technology fields in controlling and solving flood problems.
READ ALSO: Leave flood prone areas, NEMA advises Kogi residents
"Flood control in both structural and non-structural forms helps protect lives and property from flood devastation.
"Floodplains are naturally occurring low-lying areas adjacent to waterways that act as natural filtration systems, serve as flood water storage sites and help recharge ground water and aquifer systems.''
Aremu stated that there is a serious need to educate the public on the risks and costs of living in the floodplain.