I have no regret snubbing Arsenal – Jamie Vardy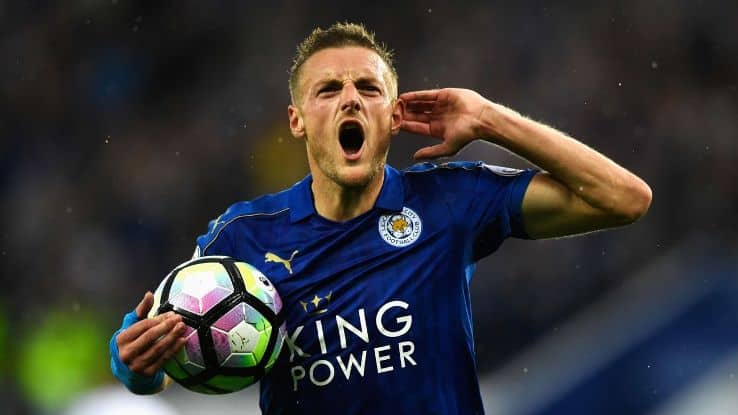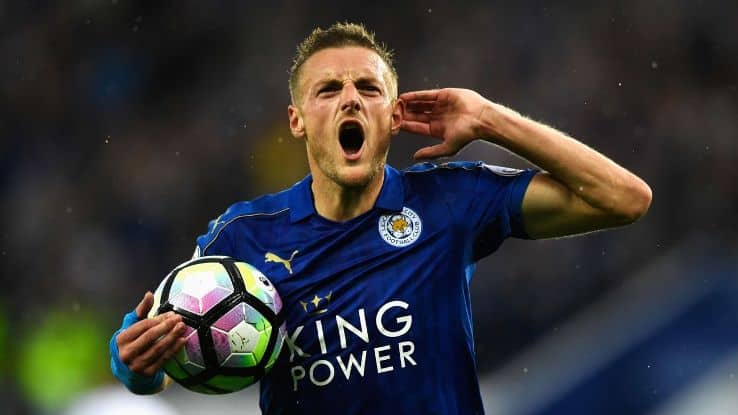 Leicester City's Jamie Vardy has spoken out about missing the chance to join fellow premier league team, Arsenal, claiming he has no regret about his decision to remain with the foxes.
The English striker, turned down an offer to join Arsenal two seasons ago.
"I want to win as much as possible, I don't want to only have one Premier League medal in my drawer at home – it would be an empty glass cabinet," Vardy said.
"I'm contracted to Leicester and we will see how high we can go. In the future, who knows?" Vardy told BT Sports
READ ALSO: I want to learn Pidgin English – Jamie Vardy
Vardy added: "Just because I turned down Arsenal, that was my choice, but if another offer came in it would be the same in that I would look at it and work out the pros and cons.
But no, turning down Arsenal doesn't mean I wouldn't look at another offer."
He also revealed the possibility of playing in China or America at some point in the future.
"It wasn't the Premier League was it? So we're all right with that I think," Vardy said.
"I'll never regret anything I've chosen to do." "I'm a bit of a psychic, I could see the little downfall they are on now.
They had qualified for the Champions League for the last 20 years until last year.
That was something to think about.
"Leicester were also in the Champions League and on a different night at home against Atletico (Madrid) we could have gone even further."