Fayose reacts to Nigeria out of recession report, FEC meeting cancellation
The Ekiti State Governor, Ayodele Fayose has claimed that the report that Nigeria was out of economic recession was untrue.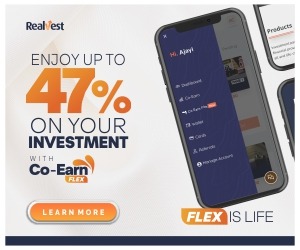 Fayose, in a press statement released by his spokesperson, Lere Olayinka, on Wednesday, said the statistics upon which the claim was based is meaningless to Nigerians.
"The reality is that Nigerians are suffering and dying, with foods and drugs out of their reach and no amount of economic statistics will make meaning to people who cannot afford to eat once daily."
He also related the claim to the earlier one last year by the federal government that the Boko Haram insurgency had been defeated.
He said, "Claiming that Nigeria is out of economic recession without any corresponding effect on the living condition of the people is just like they said Boko Haram had been defeated and over 400 people were killed by the insurgents in the last five months."
Stil reacting to the report that Nigeria has exited recession being promoted by the federal government, Mr. Fayose asked; "If Nigeria is indeed out of economic recession, has price of foodstuffs like rice reduced to N7,000 per bag that it was when Buhari took over power?
"Is dollar now N197 to $1? Is petrol now back to N87 per litre that Buhari met it in May 2015? Are Nigerians now feeding comfortably, even if it is once in a day?
"Most importantly, are states now getting enough allocation from the federation account to be able to meet their obligations, especially payment of salary?"
Read also: Benue flood: FG to dredge River Benue – Buhari
He said the claim was nothing but another attempt by the ruling party APC to deceive Nigerians ahead of the 2019 elections.
"It must be stated that Nigeria's foreign reserves, which stood at $28.6 billion by May 2015 that President Buhari took over power declined steadily to $23.89 billion by the last quarter of 2016. It was in 2016 that Nigeria slipped into recession, owing to the bad economic policies and repressive actions of President Buhari.
"It is sad that the APC government has remained on the path of lies and propaganda and I wonder why the government can't be truthful for once.
"However, if this latest lie is about 2019 general elections, they have missed it because Nigerians can no longer be received by the APC lying government.
"Nigerians should therefore disregard their lies and keep praying for God intervention in the affairs of the country," the governor said.
Read also: Omokri taunts Buhari, says FEC meeting should be anually
The governor also described as funny the reason given for the cancellation of the Federal Executive Council meeting on Wednesday, saying the reason was a lie.
"Is it not funny that the same federal government that declared public holiday forgot that there would be a Tuesday after the public holiday and FEC meeting will be held on Wednesday?
"Methinks they should look for another lie next week because the reality is that President Muhammadu Buhari does not have the required mental capacity and strength to rule Nigeria and I maintain that he should consider his health as well as the overall interests of Nigeria and resign."
Source: Naija News